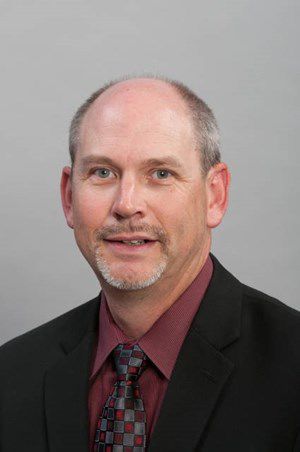 Texas A&M senior associate athletic trainer David Weir was named to the 2020 induction class for the Texas State Athletic Trainers' Association Hall of Honor this week.
The Brenham native, who began working at A&M 30 years ago, is working with the equestrian team and the men's and women's golf teams. Weir was the head athletic trainer for football from 2001-15 and baseball from 1994-99.
"This is an incredible honor," Weir said in a press release. "The Texas State Athletic Trainers Association created the Hall of Honor in 2018. To be inducted in only the third class is a real honor and a surprise. It is always appreciated when mentors and people in your profession recognize you for your accomplishments and the contributions that you have made to the profession."
Weir started his training career as a high school student at Brenham. He graduated from A&M in 1990. He has served on national committees including the National Athletic Trainers' Association Public Relations, and he has served as liaison to the NCAA baseball rules committee and the American Football Coaches Association.
"The TSATA Hall of Honor was created to honor Athletic Trainers across the state of Texas who have made a significant contribution to the profession," TSATA Region 7 board of director Jody Moore said. "David has no doubt served our profession diligently through the years. He has served the athletic training profession selflessly as the chair of Texas Advisory Board of Athletic Trainers since 2007, and been an active member of that board since 2006. He has also served on numerous committees through the Southwest Athletic Trainers' Association. Needless to say, he is deserving of this selection."
Former Gov. Rick Perry appointed Weir to the Texas Advisory Board of Athletic Trainers in 2006 and a year later made him chairman of the board, which regulates all athletic trainers in Texas. He continues to serve in that position. Weir also serves as the concussion manager for the A&M athletic department.
Weir received the National Athletics Trainer's Service Award in 2013 and the Eddie Wojecki Award from SWATA in 2008.
Joining Weir in the 2020 induction class are former Texas Tech trainer Ken Murray, who retired in 2011; longtime Brownfield ISD trainer Bill Grant; deceased Mike Vara, who was a trainer for 28 years at San Antonio Wheatley, Willowridge, Hightower and Katy Seven Lakes; Bubba Wilson, who is Memorial Hermann's outreach athletic trainer; Raul Zamarripa, who was a trainer for more than four decades at the high school level in Harlingen and Edinburg before retiring; Jim Lancaster, longtime head trainer at Pan American; Brittany Webb, who is Texas State's senior instructor of athletic training after having been a trainer at Abilene Christian and for high schools at Granbury, Baird, Hays Consolidated and San Marcos; and Spanky Stephens, who was a trainer at Texas for more than three decades.
Because of the pandemic, the date and time of the induction ceremony will be announced later.
Be the first to know
Get local news delivered to your inbox!