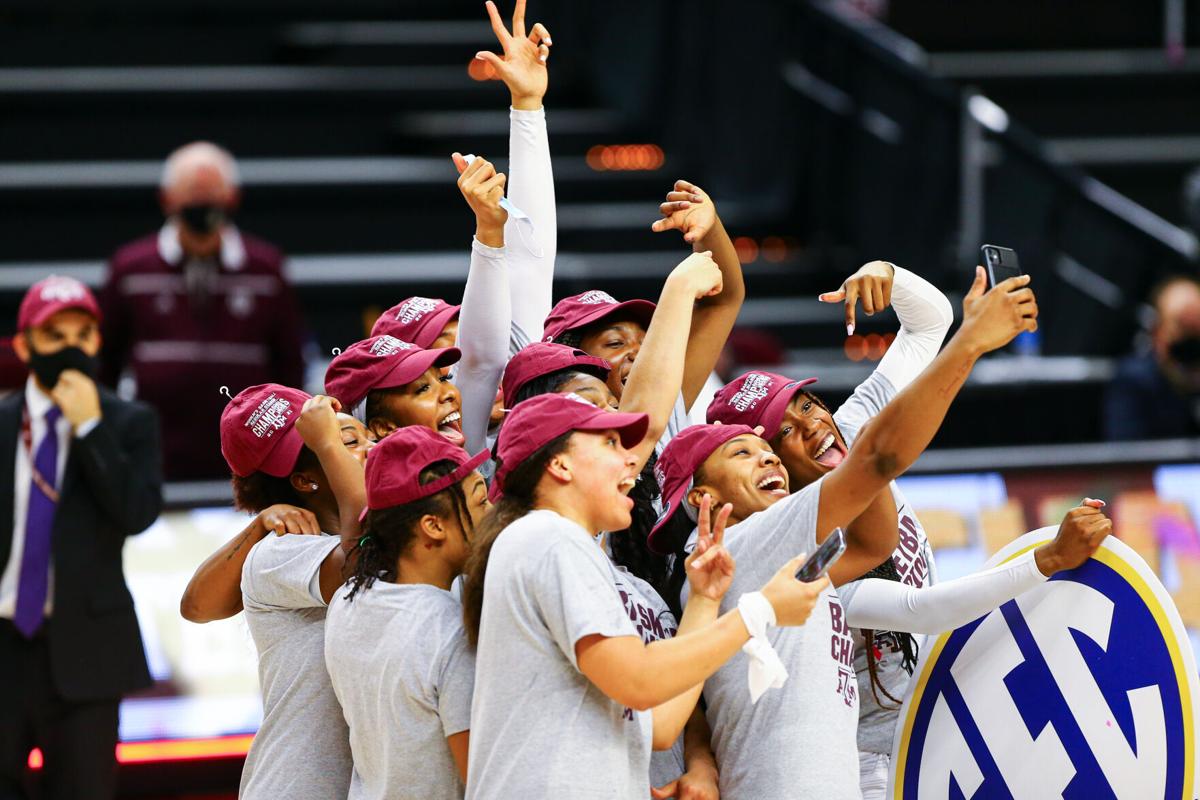 It's time to jump on the Texas A&M women's basketball team's bandwagon. The second-ranked Aggies have put themselves in great position to make the Final Four for the second time in school history.
A&M (22-1) is projected to be a No. 1 seed for the NCAA tournament and that was before beating fifth-ranked South Carolina 65-57 on Sunday for its first Southeastern Conference regular-season title. The Aggies have about a 95% chance of being a No. 1 seed when the 64-team tournament is announced Monday and getting that for the first time would be huge.
Top seeds have advanced to the Final Four 71.9% of the time since the Aggies won the national title in 2011, while No. 2 seeds have advanced only 18.8% of the time. If head coach Gary Blair is looking for added motivation heading into this week's SEC tournament, that should more than suffice. The Aggies, though, should be able to get to the finals with a very manageable path, which they earned by going 7-0 against ranked teams in league play.
The Aggies will play the Mississippi State-LSU winner in Friday's quarterfinals. Those teams have given A&M trouble in the past, but it has been a trying season for both, combining for a 20-20 record, including 11-15 in league. LSU and Mississippi State should have a highly competitive game, which should take some legs out of the winner, making it easier for a refreshed A&M team to reach the semifinals. A&M would face either 16th-ranked Georgia (18-5, 10-5) or 17th-ranked Kentucky (16-7, 9-6) in the semifinals.
Georgia, which has won five of its last six, would be the tougher matchup but its loss was to Kentucky. The Wildcats, who were picked to finish second by the coaches, have had a disappointing season, which includes a pair of losses to Ole Miss. Kentucky, though, can beat anyone because of reigning SEC player of the year Rhyne Howard, but teams who rely heavily on one player seldom beat A&M. Surprising Georgia, which was picked to finish ninth and ended fourth, has the ingredients to beat A&M.
Post Jenna Staiti is a force inside and she's complemented on the perimeter by Gabby Connally and Que Morrison. The Lady Bulldogs also play good defense. One thing Mississippi State and Kentucky have in common that might help explain underachieving is first-year head coaches, which is another reason the Aggies would be better off not facing LSU or Georgia who have veteran coaches with their systems in place.
While A&M is the clear-cut favorite in the top part of the bracket, the bottom half is wide open with second-ranked South Carolina, 13th-ranked Arkansas and 14th-ranked Tennessee. It's just not the ranked teams. Ole Miss, with those upsets of Kentucky, will be a tough second-round matchup for Arkansas and the Missouri-Alabama winner won't beat South Carolina, but it'll put up a fight.
South Carolina probably has to get to the tournament finals to feel good about being a No. 1 seed, while the Aggies will breathe better after reaching the semifinals, but odds are both teams would still be No. 1 seeds if they lost their first games. That's because the SEC is too strong, as evidenced by six of the top 16 teams in the NCAA Division I women's tournament selection committee's second reveal. The SEC deserves two No. 1 seeds.
For all intents and purposes, the SEC tournament for the Aggies will be a great dress rehearsal for the NCAA tournament. Mississippi State or LSU will be a tougher opponent than whoever A&M faces first in the NCAA tournament, and you can say the same thing for any subsequent opponent the Aggies would face this week, maybe even the title game if it's South Carolina.
It's an exciting time in Bryan-College Station knowing when A&M returns from in Greenville, South Carolina, it'll be four victories away from the Final Four. A year ago, the Aggies wouldn't even have been good enough to be a No. 4 seed had the tournament not been canceled. All the people who jumped off the bandwagon last year, might want to get back on. It should be a heck of a ride.
•
A&M's No. 2 ranking in this week's Associated Press poll is the highest ranking in program history. The Aggies, with their best start through 23 games, leapfrogged North Carolina State (17-2), which dropped to third. A&M had been ranked third for three straight weeks, which matched the program's best ranking, a spot the 2008-09 A&M team held after winning its first 12 games.
Connecticut (20-1) remains No. 1. The Huskies received 27 of the 30 first-place votes and 747 points. A&M received two first-place votes and 703 points. A&M had received one first-place vote each of the last two weeks. This is the third straight week UConn has been first. It took over the top spot after beating South Carolina 63-59 in overtime.
•
A&M's first-place votes came from South Carolina beat writer Greg Hadley of the State and Oregon State beat writer Steve Gress of the Corvallis Gazette-Times. The lowest A&M was ranked was fourth on four ballots, which included ESPN analyst Debbie Antonelli and FOX Sports analyst Monice McNutt. By the way, I had A&M second.
•
A&M senior power forward N'dea Jones, who had 16 points and 14 rebounds against South Carolina, was named the SEC player of the week. She had 12 points and 13 rebounds in Thursday's 73-67 victory at Alabama.
Gallery: No. 3 Texas A&M secures SEC women's crown in 65-57 win over No. 5 South Carolina
Women's basketball vs. South Carolina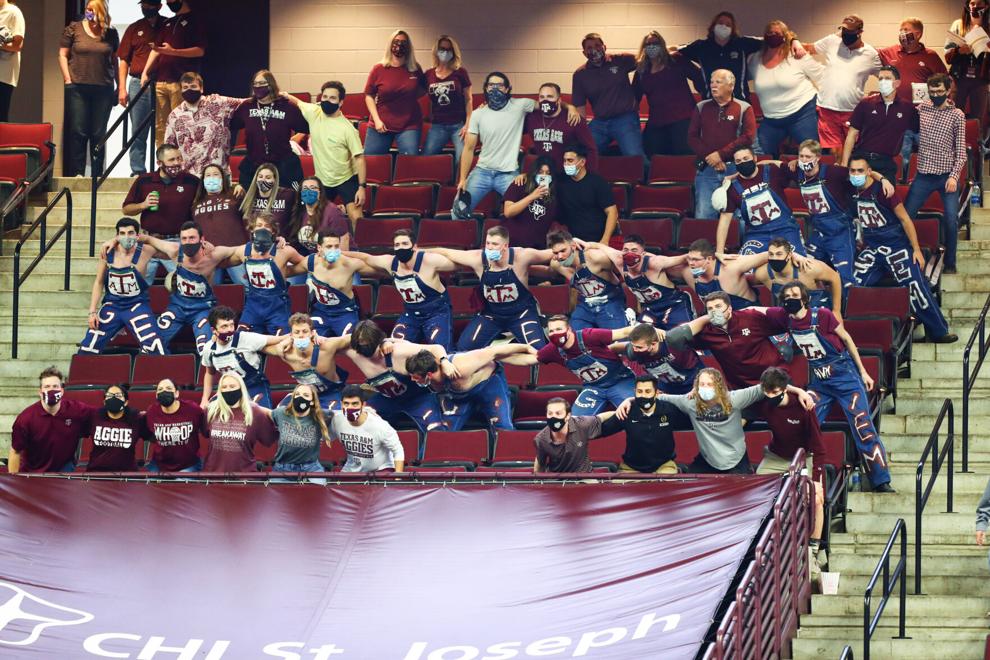 Women's basketball vs. South Carolina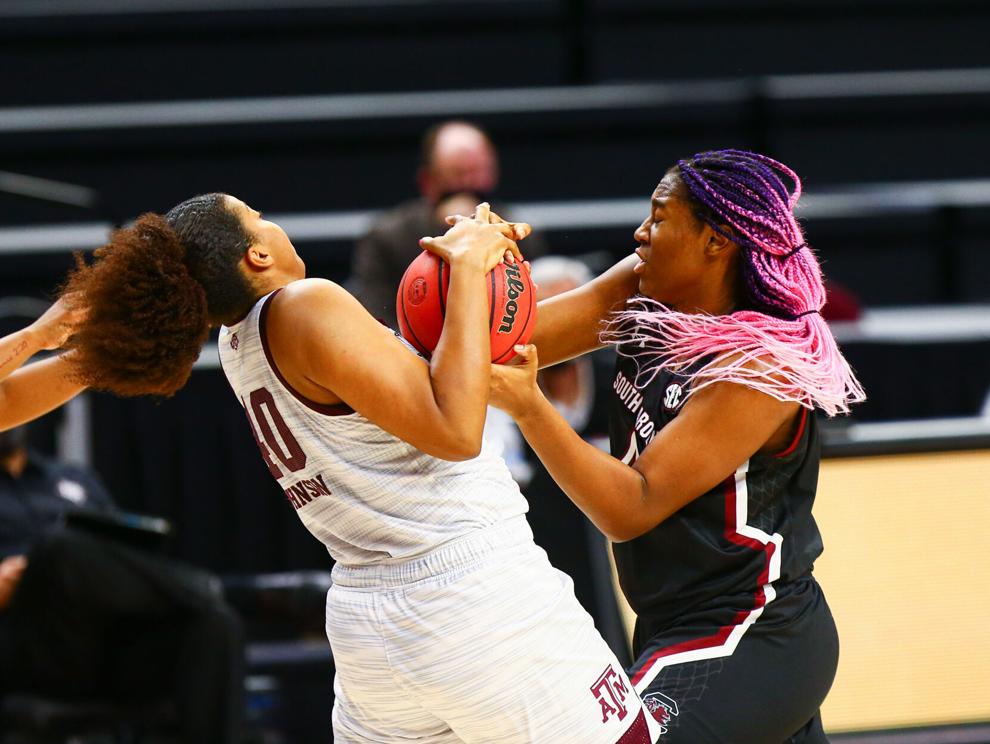 Women's basketball vs. South Carolina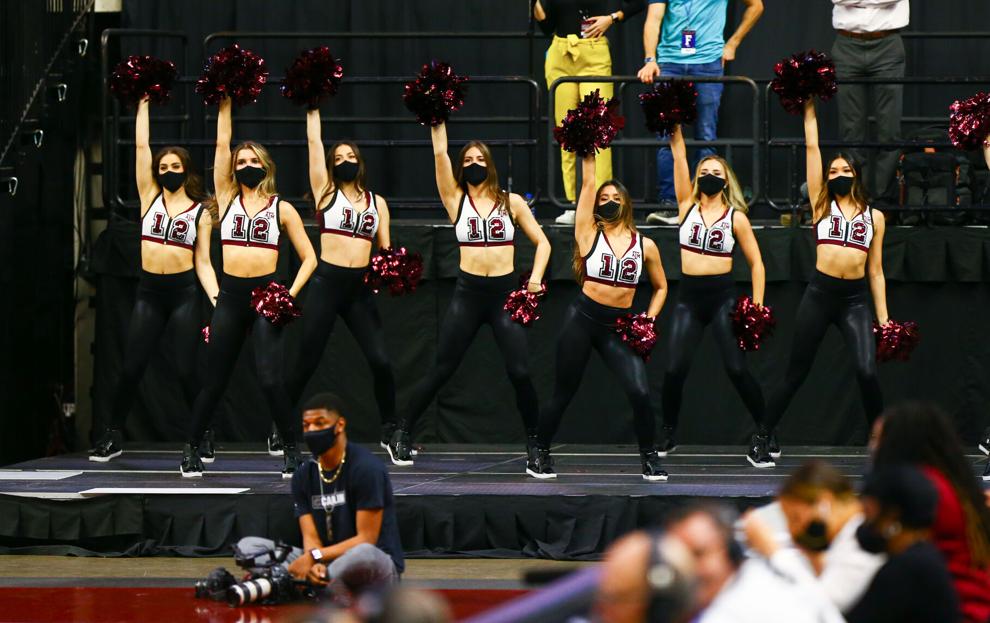 Women's basketball vs. South Carolina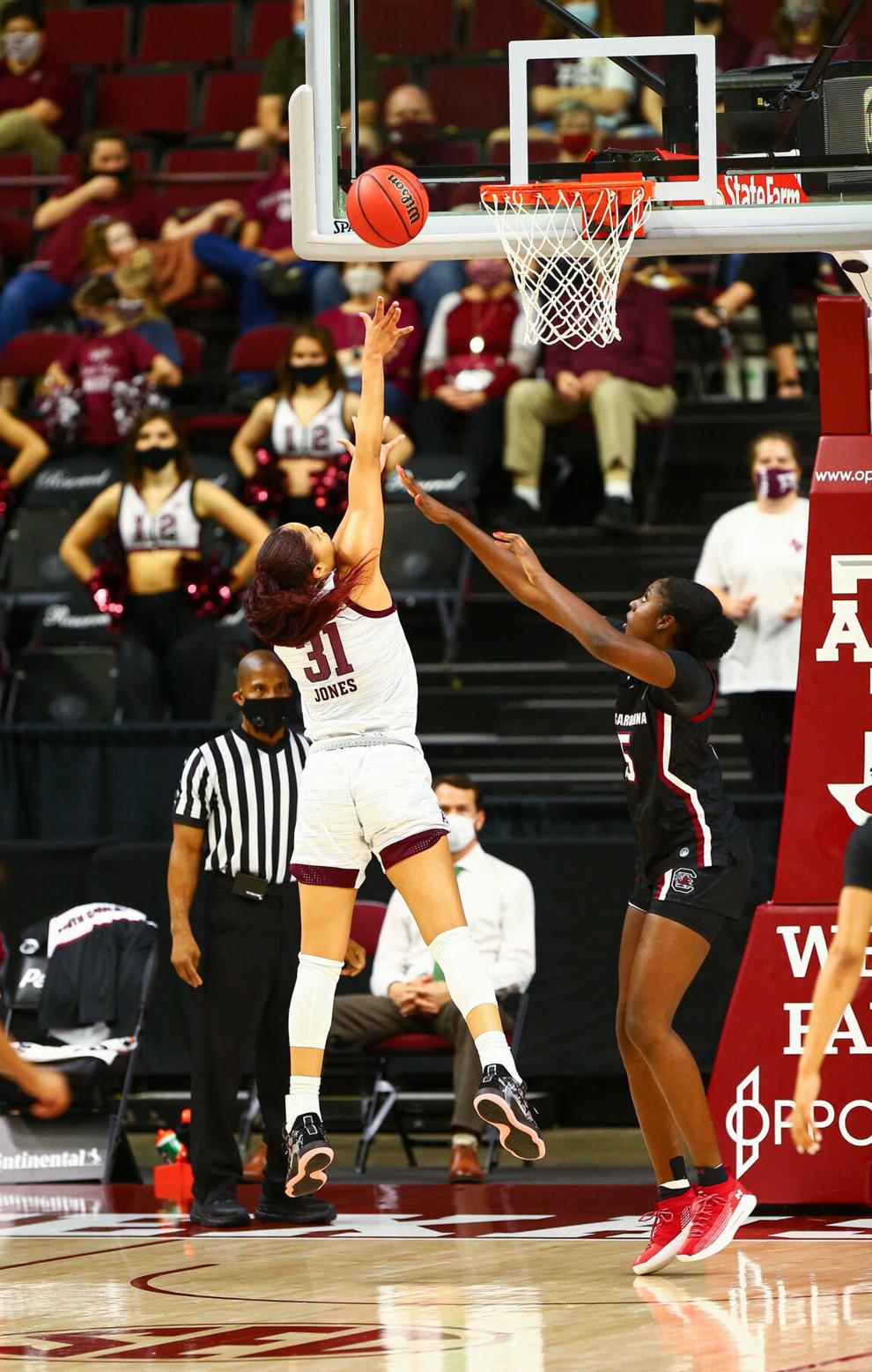 Women's basketball vs. South Carolina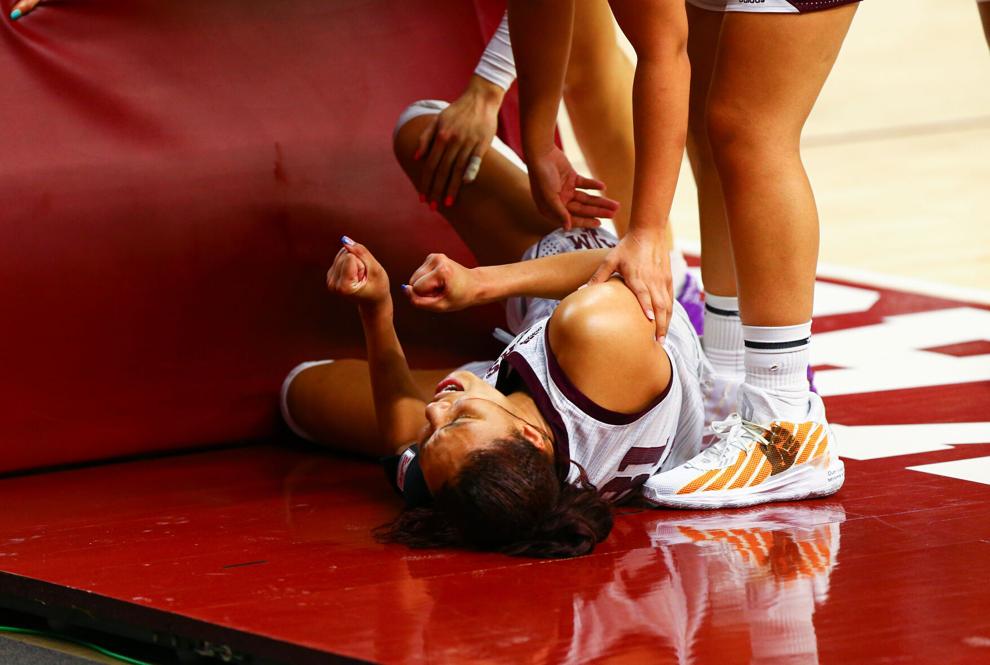 Women's basketball vs. South Carolina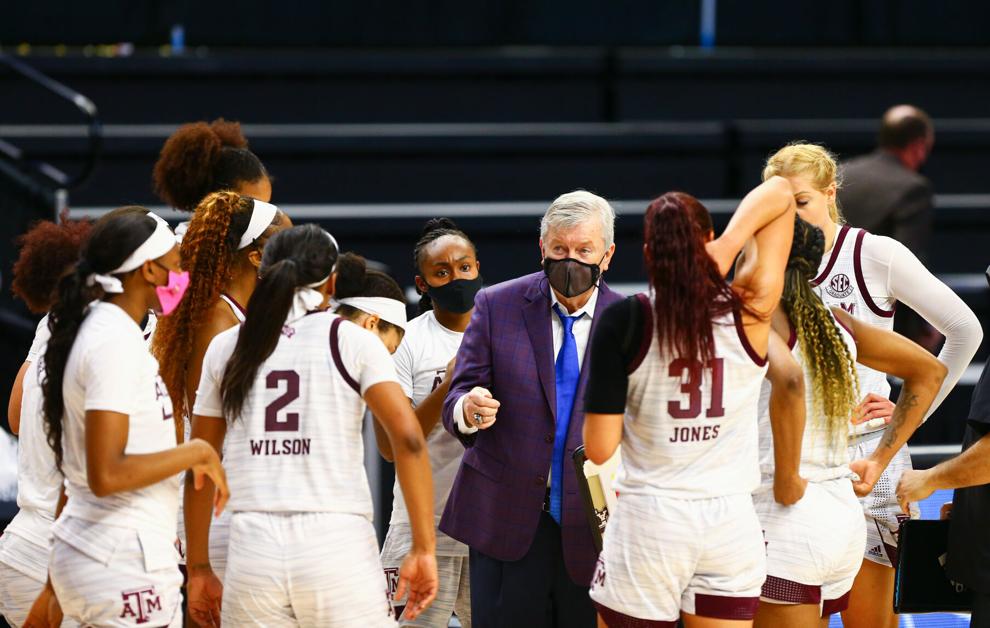 Women's basketball vs. South Carolina
Women's basketball vs. South Carolina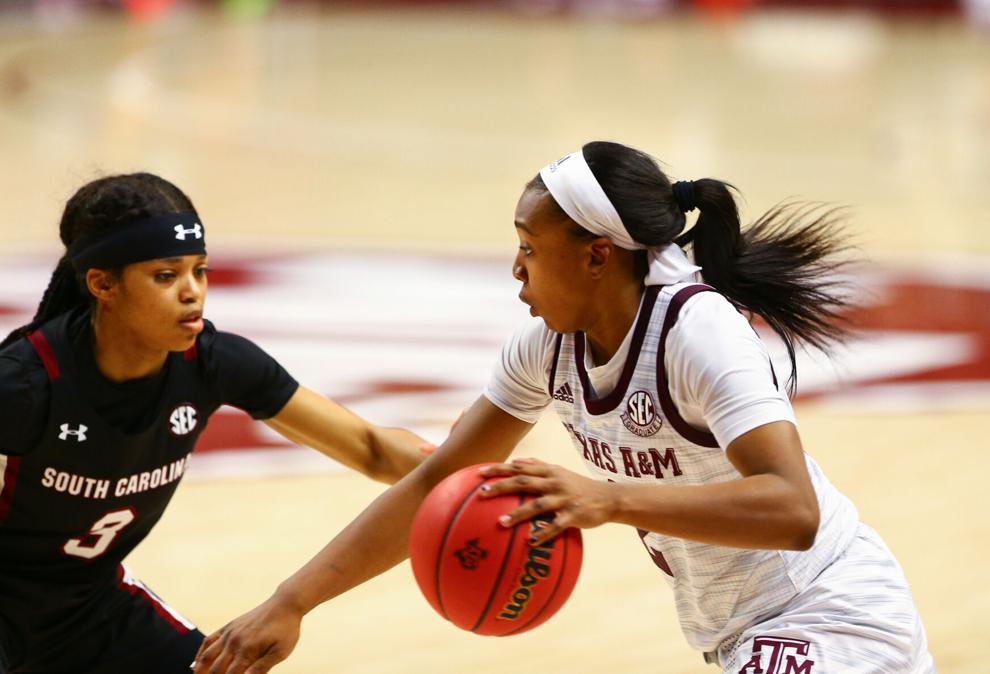 Women's basketball vs. South Carolina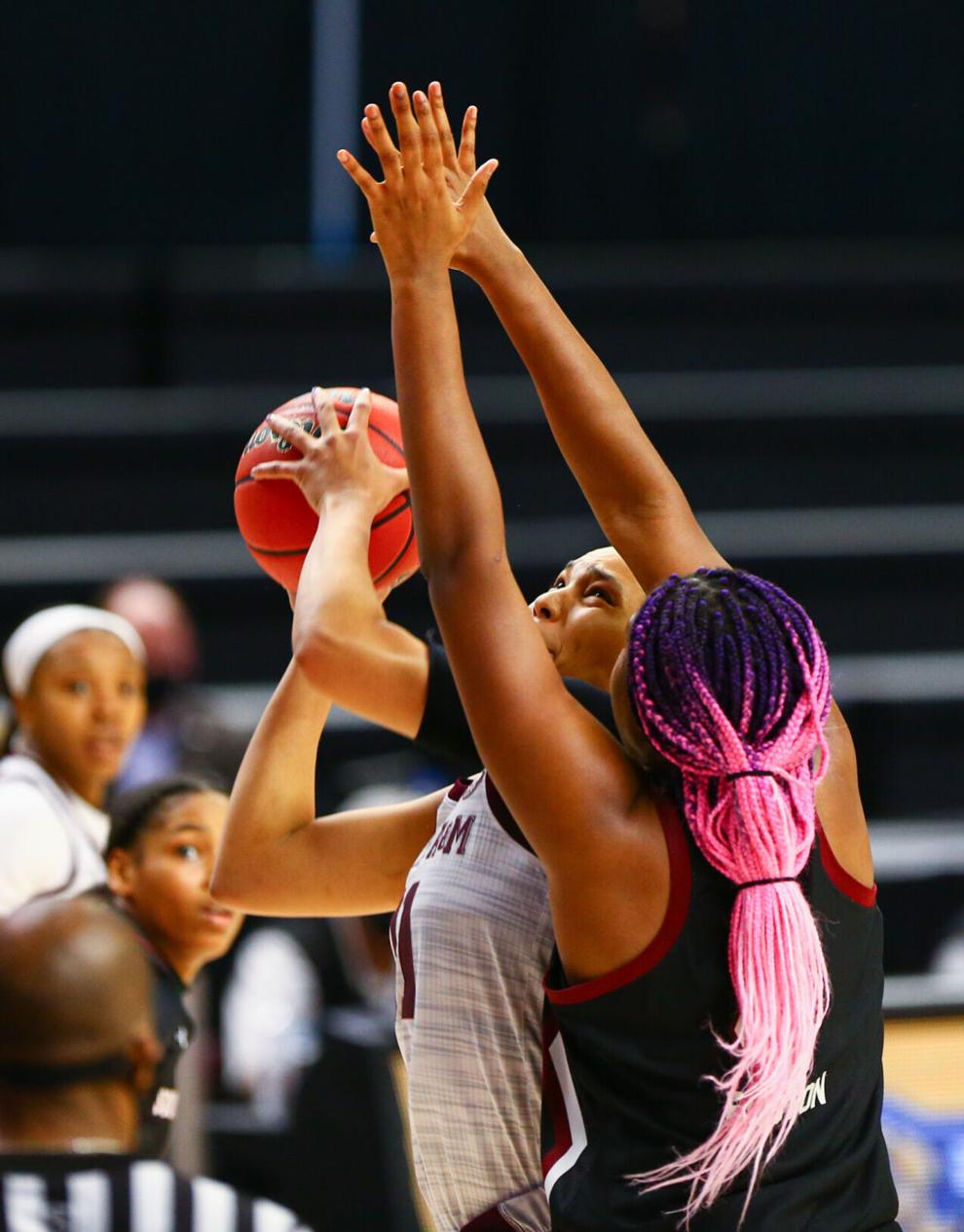 Women's basketball vs. South Carolina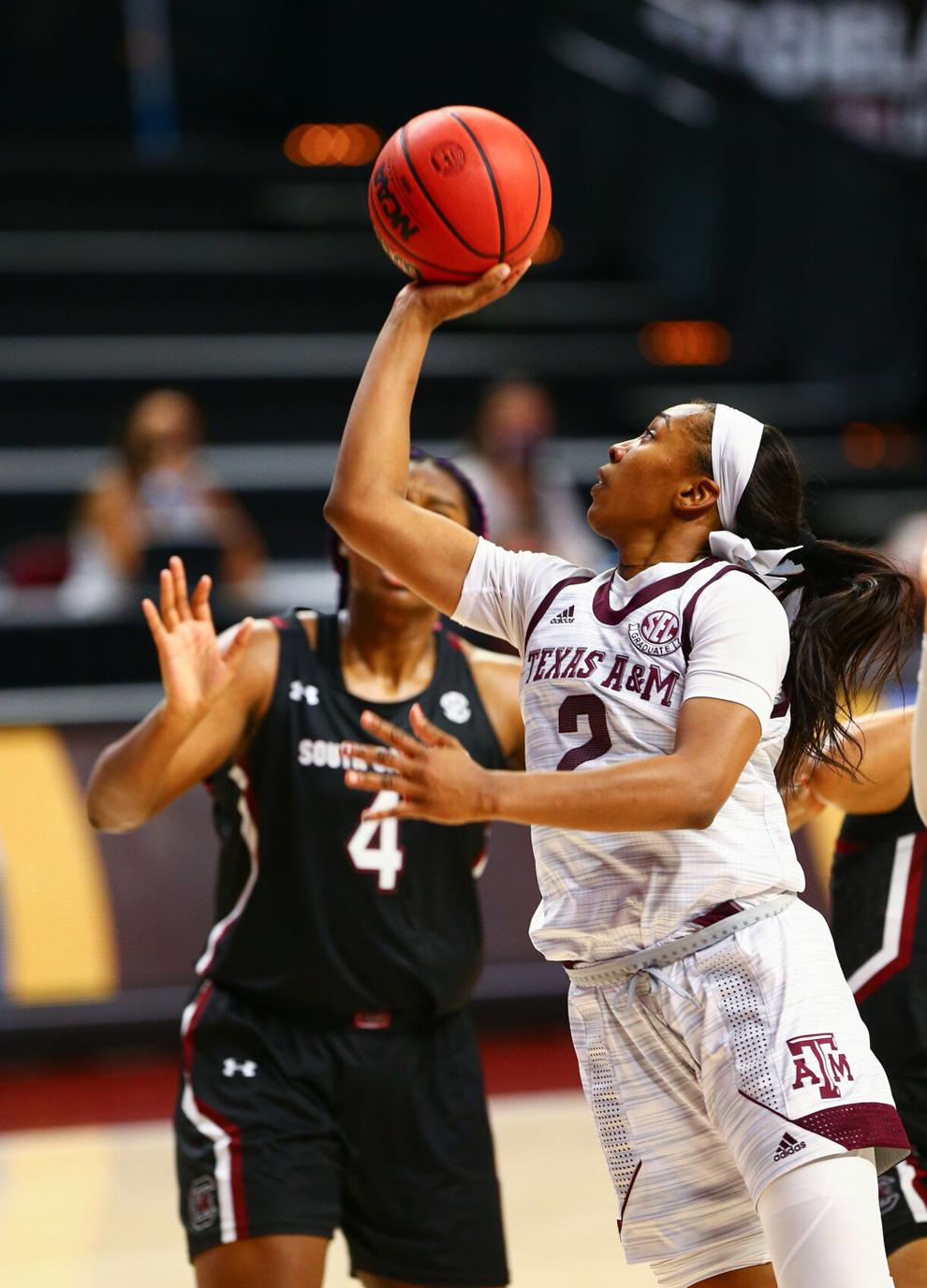 Women's basketball vs. South Carolina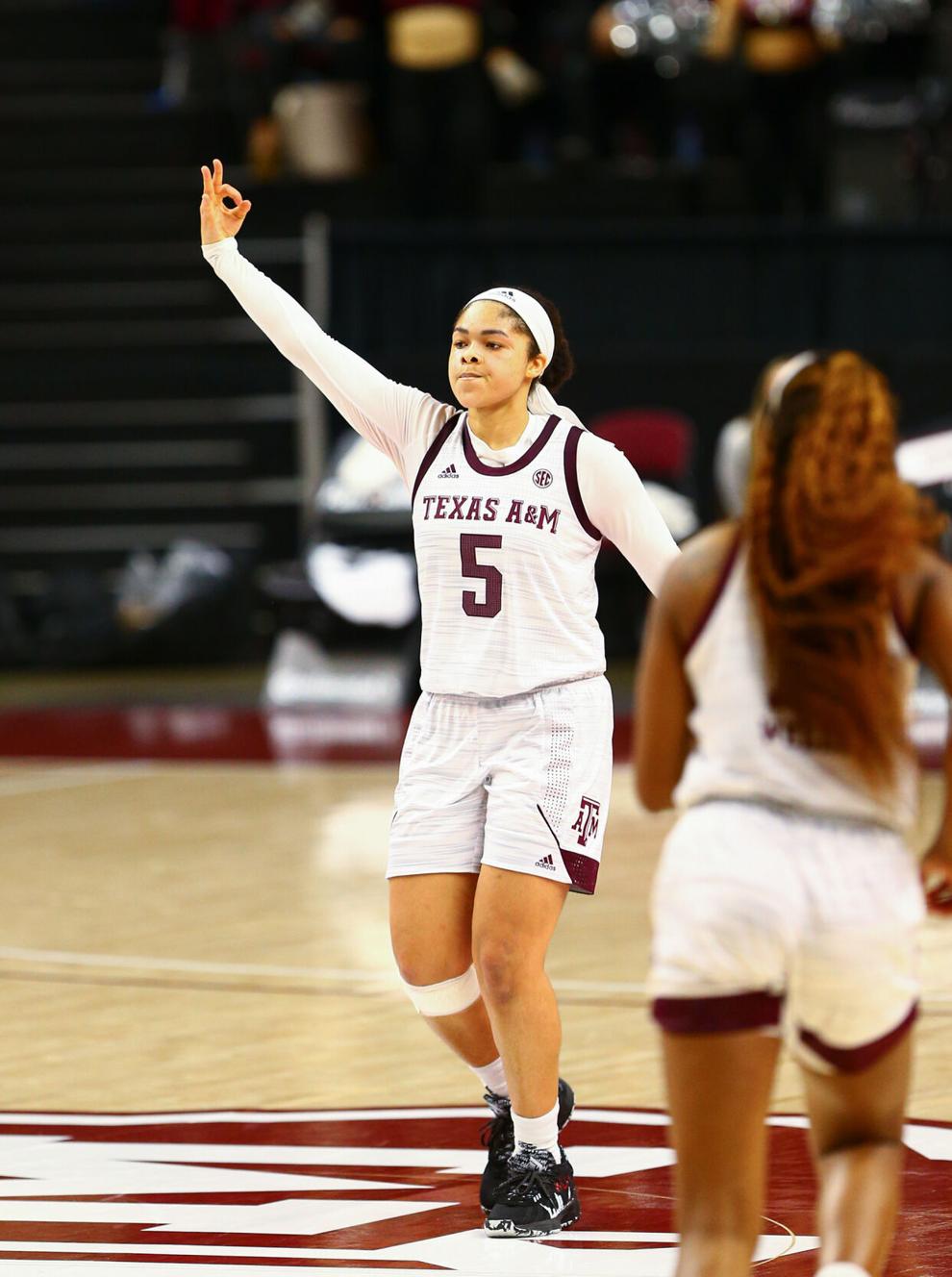 Women's basketball vs. South Carolina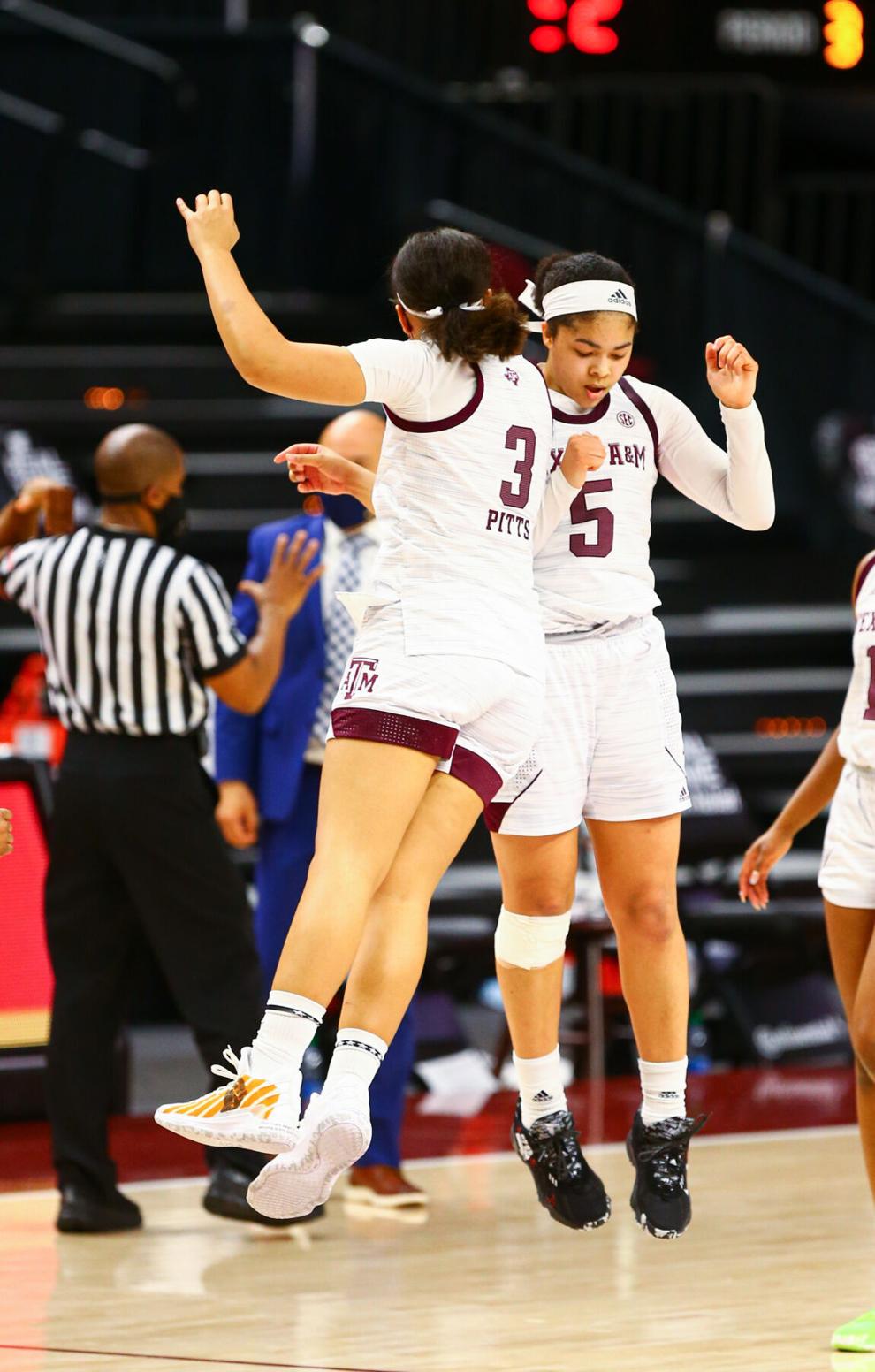 Women's basketball vs. South Carolina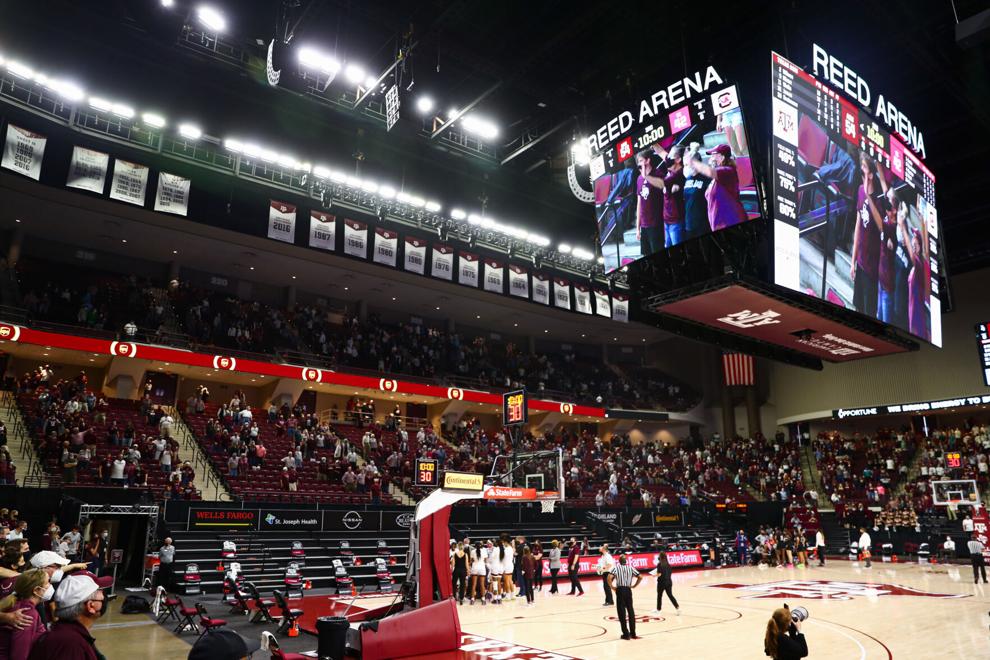 Women's basketball vs. South Carolina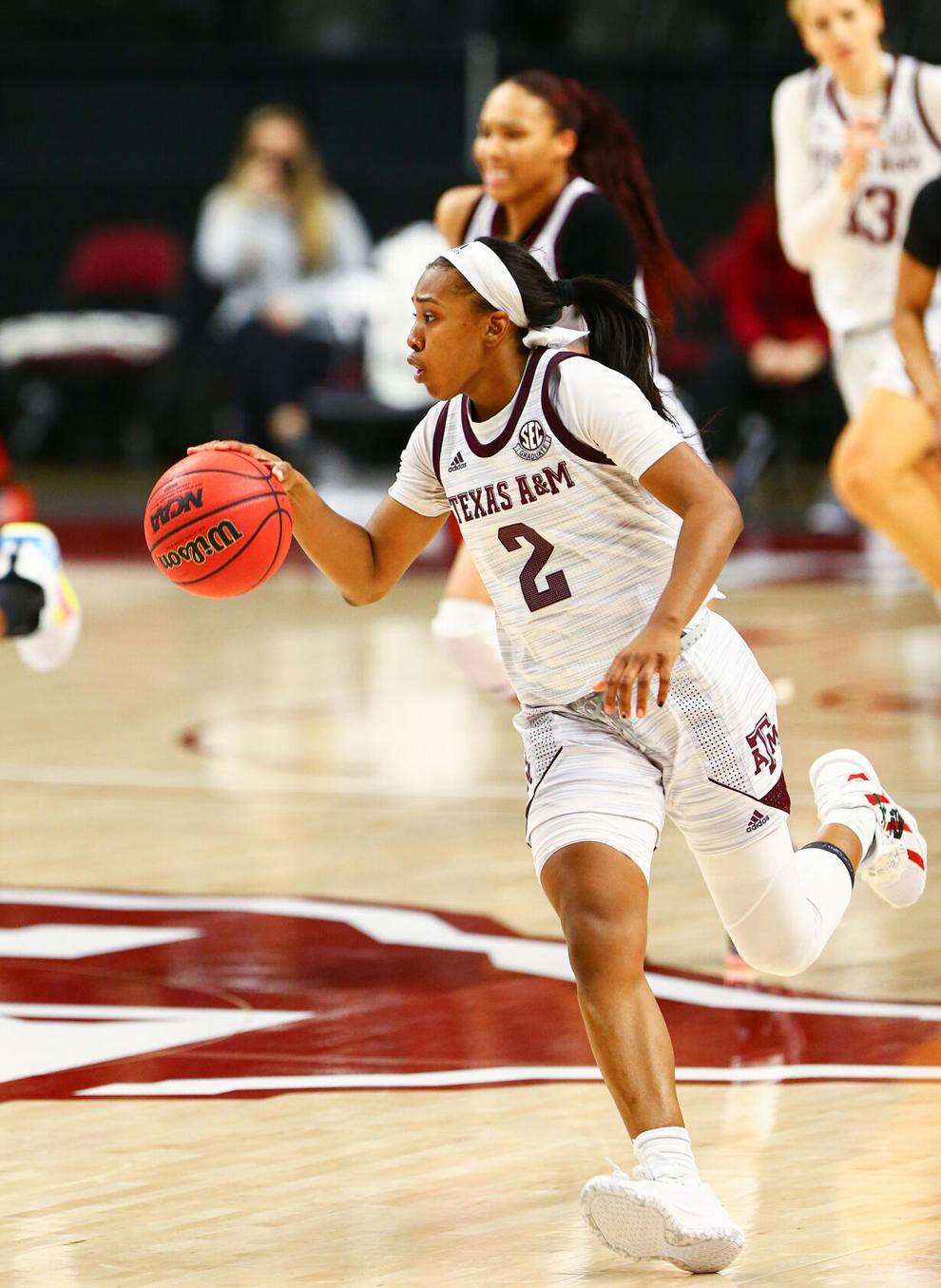 Women's basketball vs. South Carolina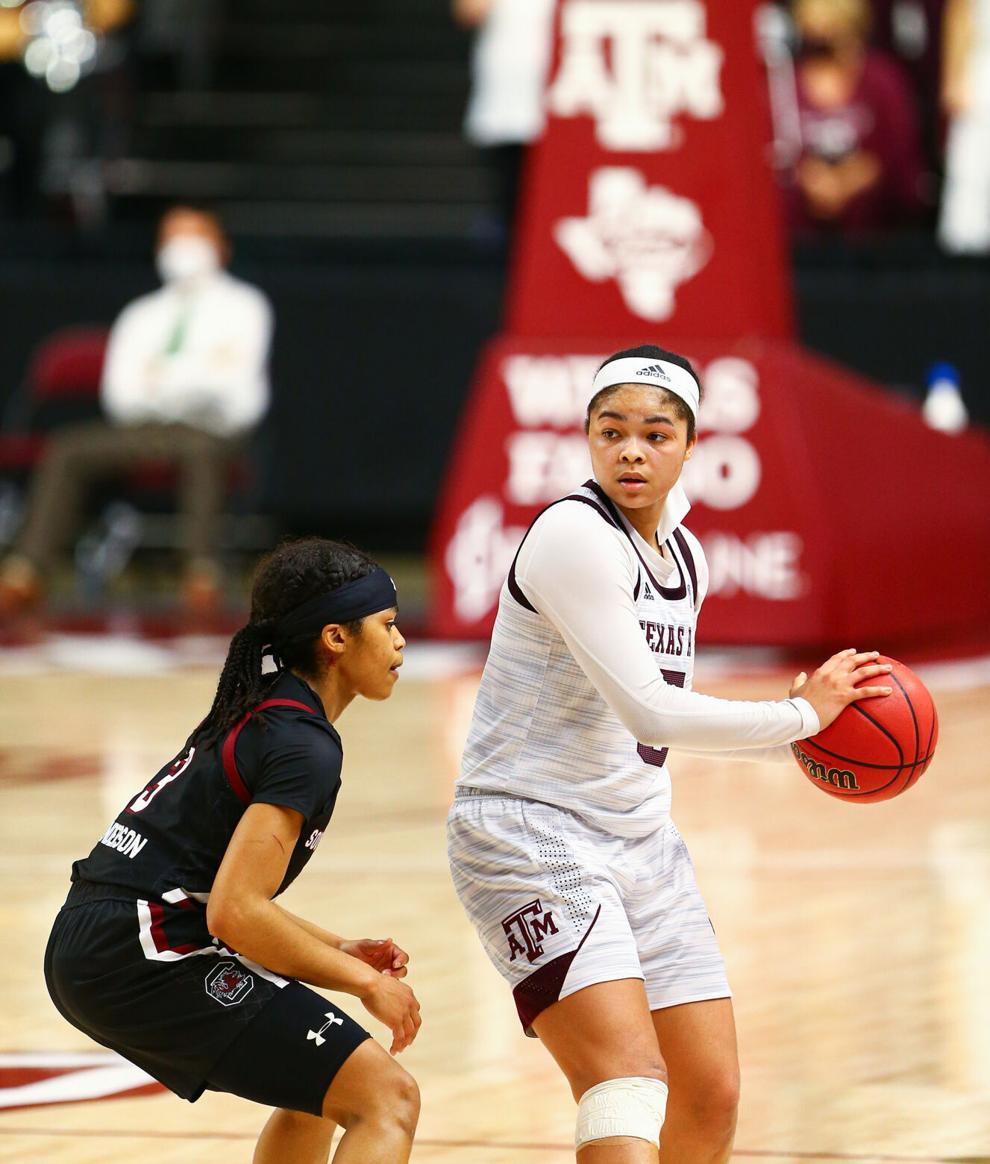 Women's basketball vs. South Carolina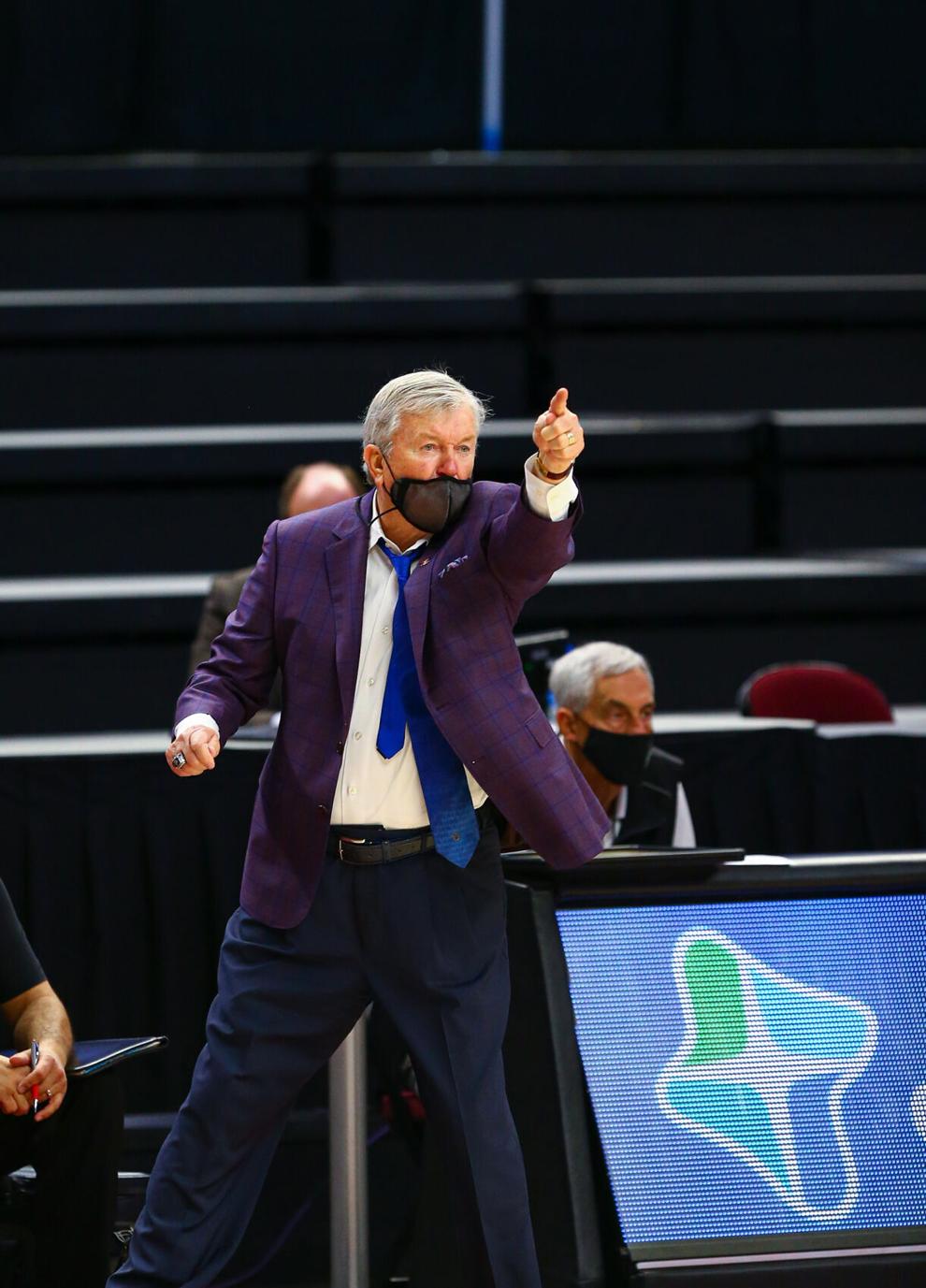 Women's basketball vs. South Carolina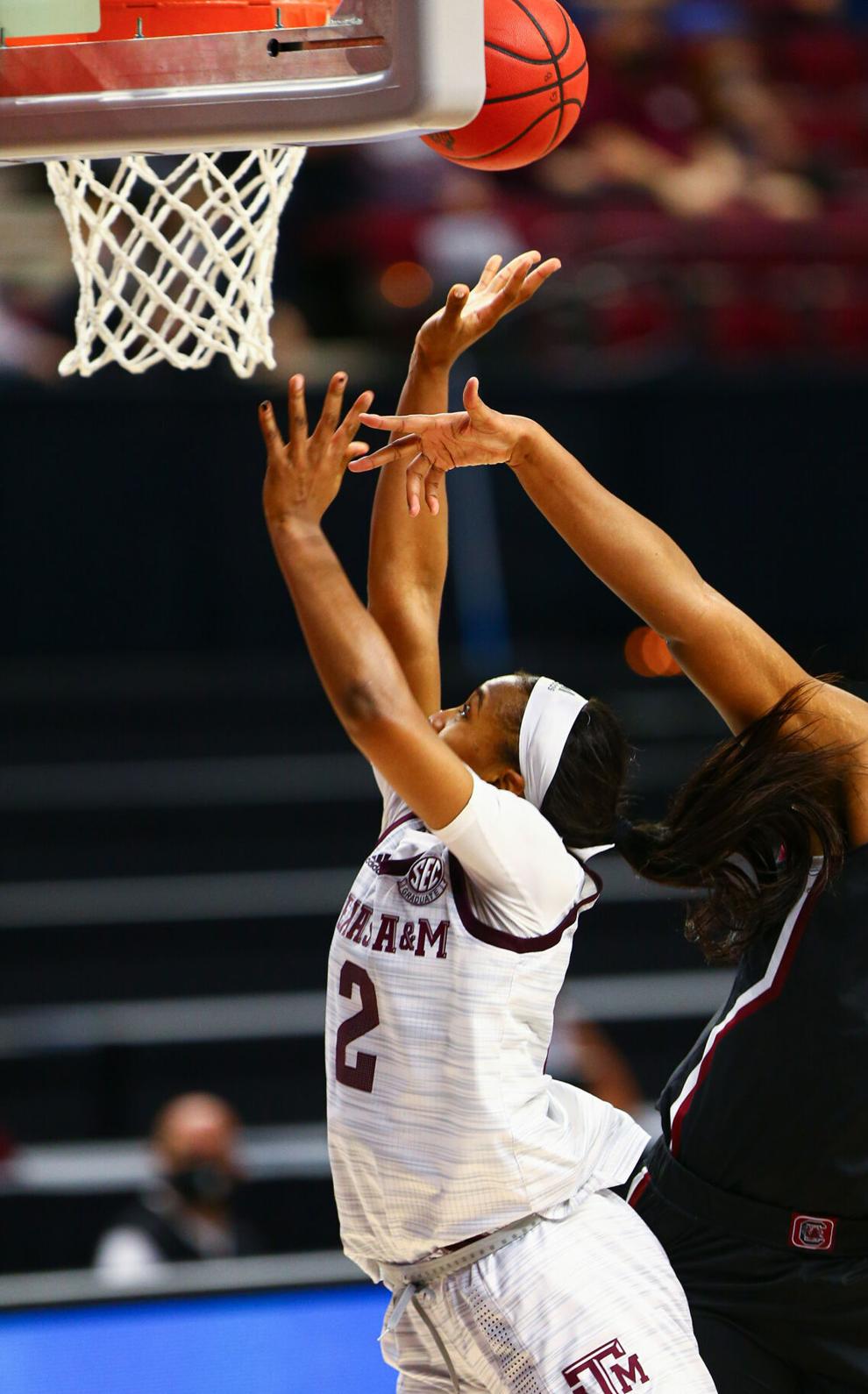 Women's basketball vs. South Carolina
Women's basketball vs. South Carolina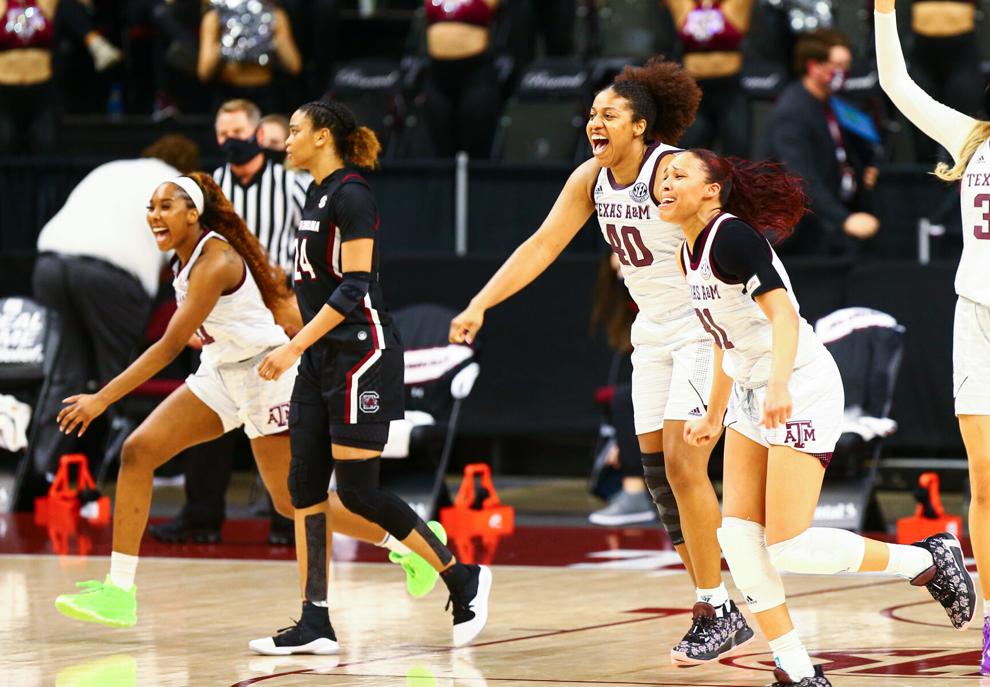 Women's basketball vs. South Carolina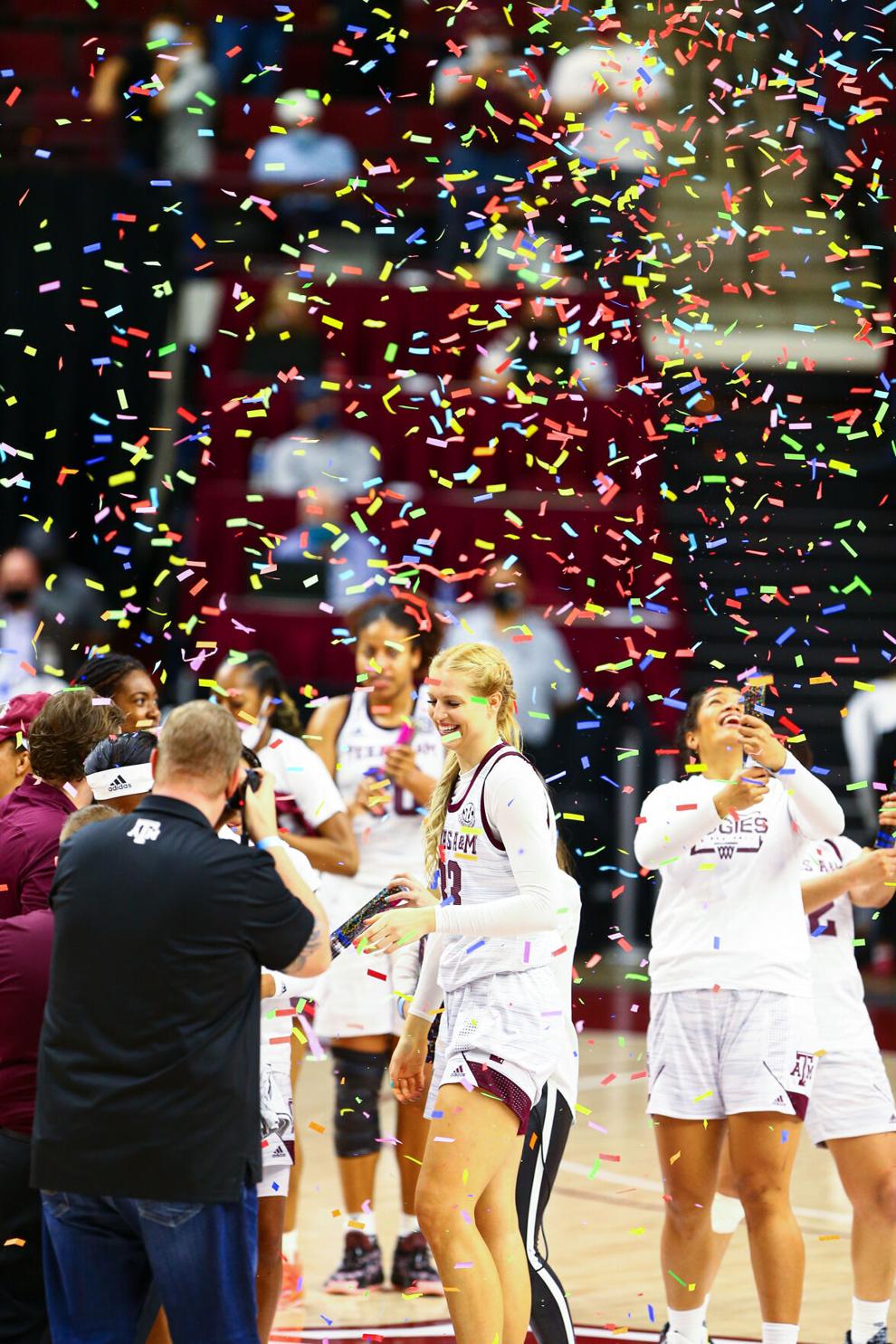 Women's basketball vs. South Carolina
Women's basketball vs. South Carolina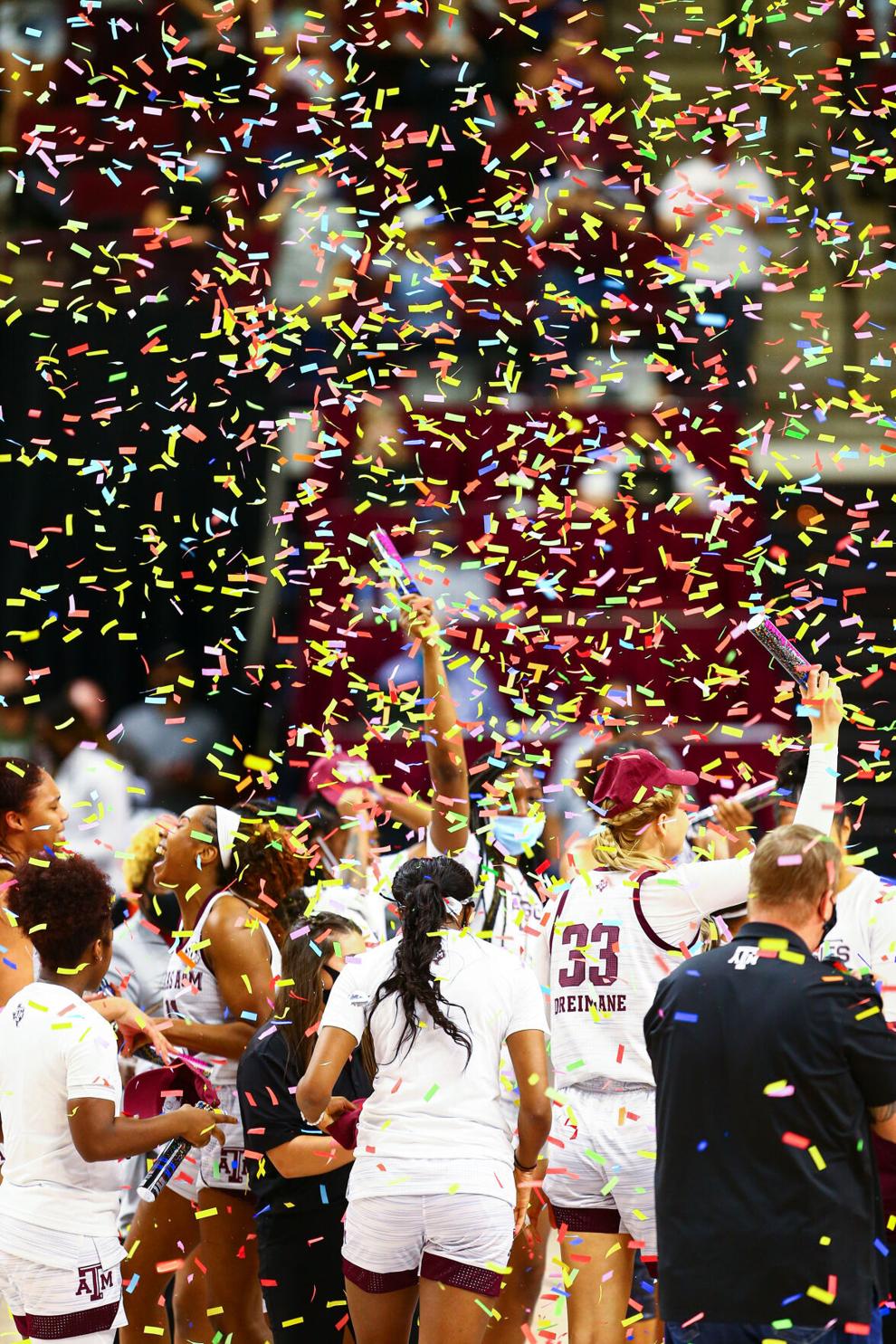 Women's basketball vs. South Carolina
Women's basketball vs. South Carolina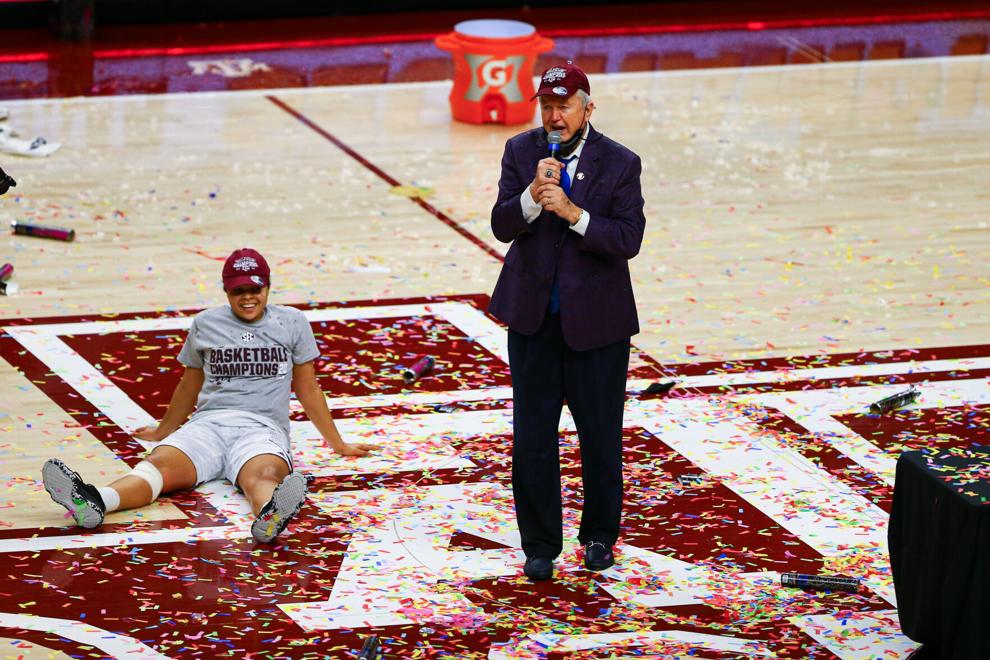 Women's basketball vs. South Carolina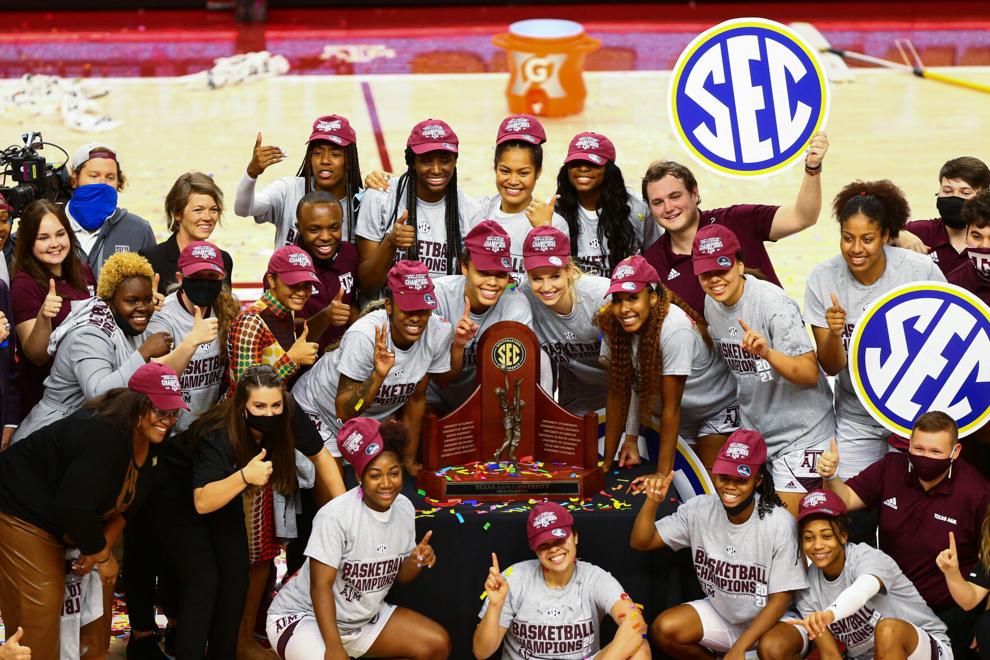 Women's basketball vs. South Carolina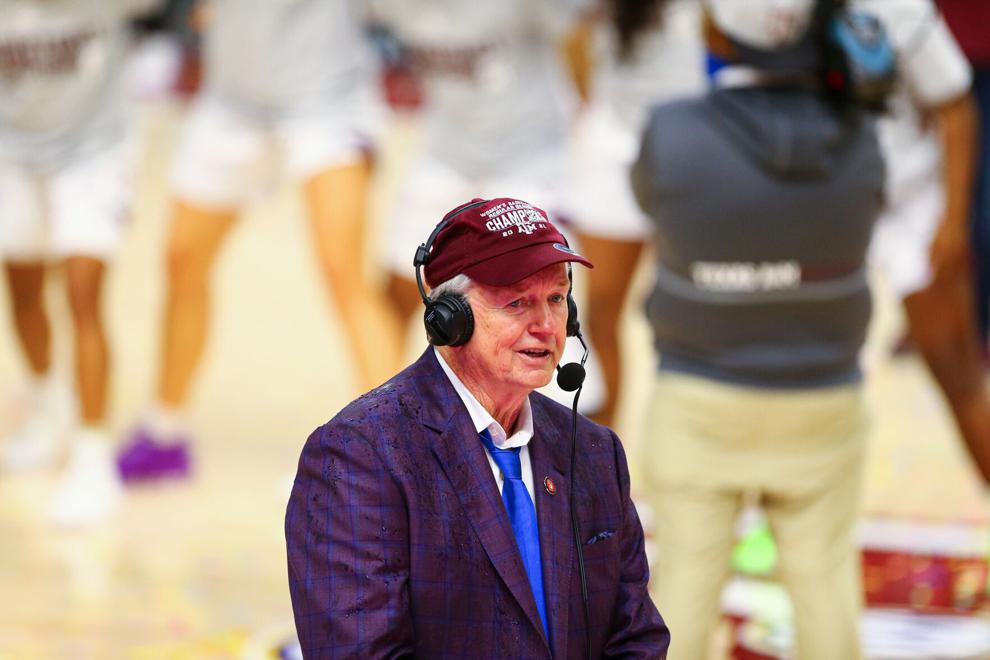 Women's basketball vs. South Carolina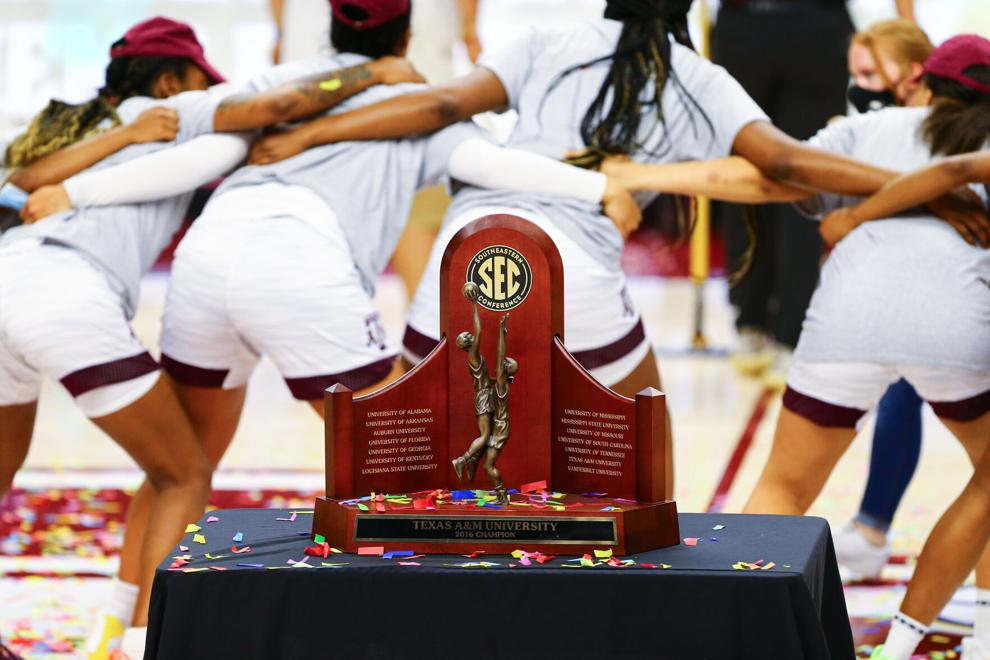 Women's basketball vs. South Carolina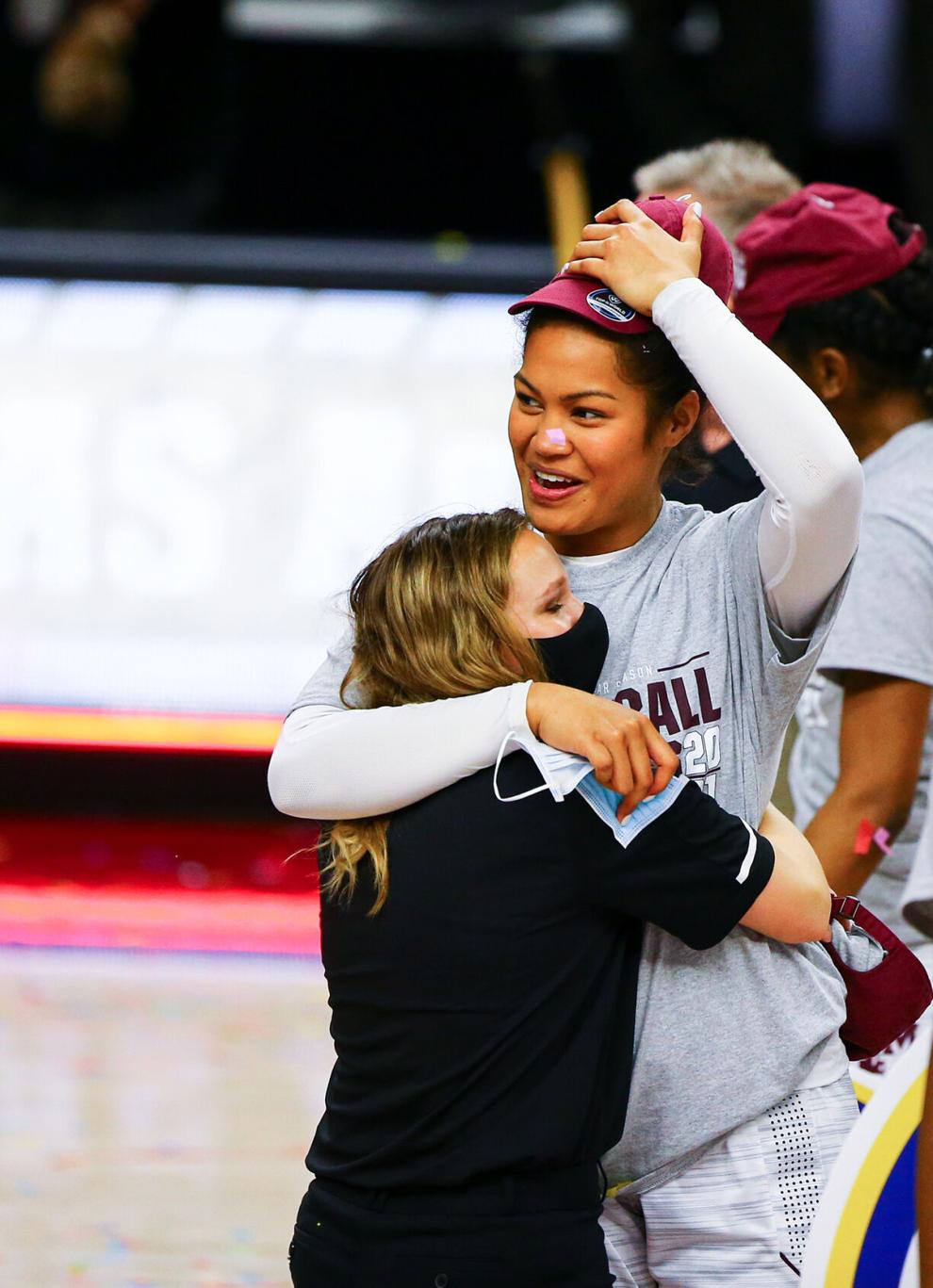 Women's basketball vs. South Carolina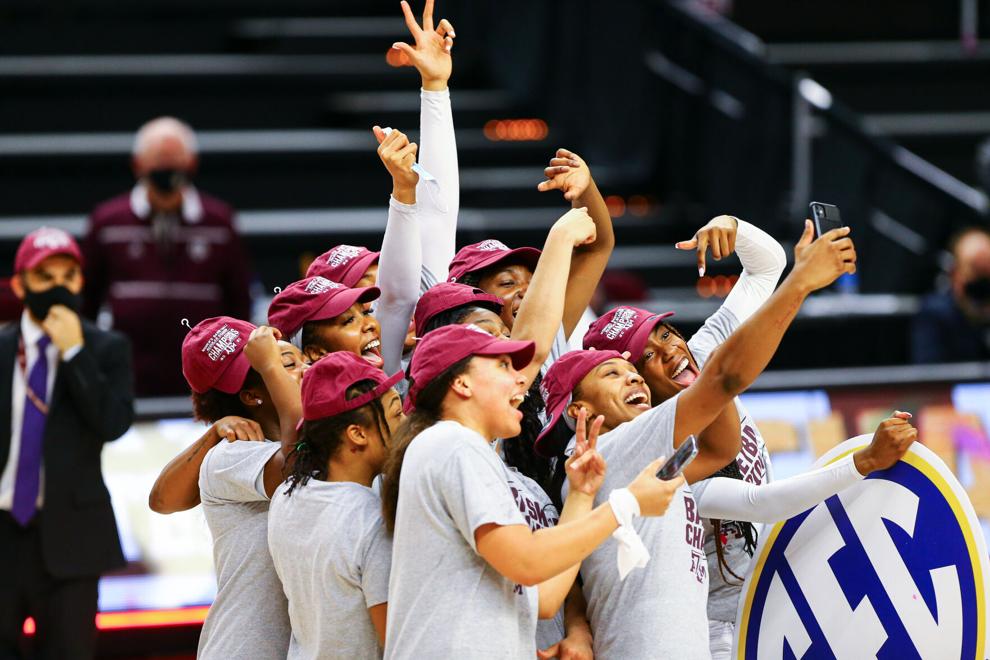 Women's basketball vs. South Carolina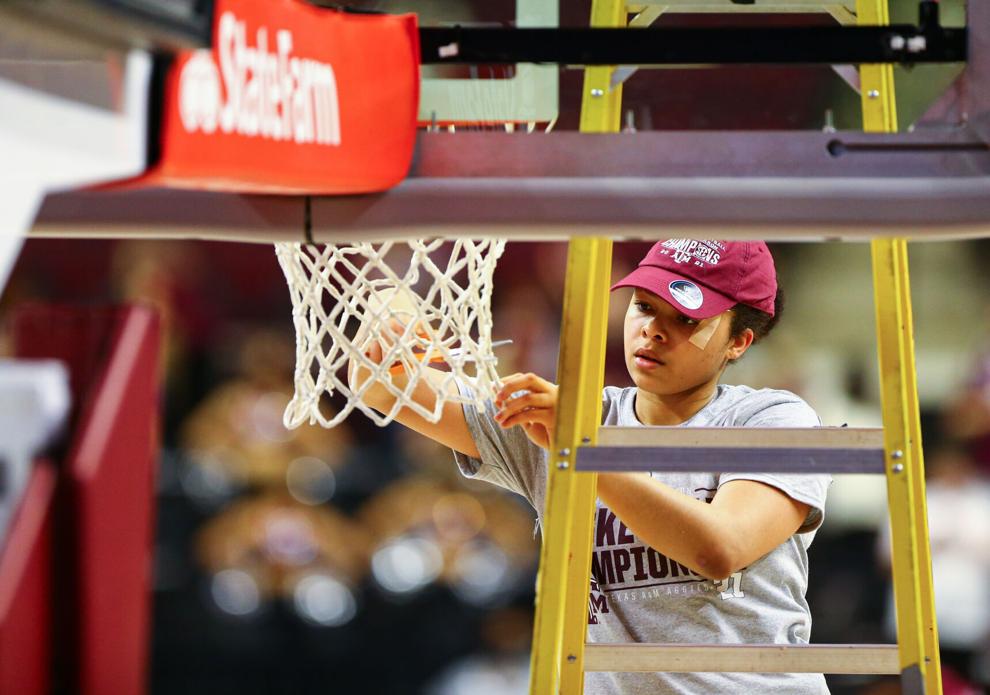 Women's basketball vs. South Carolina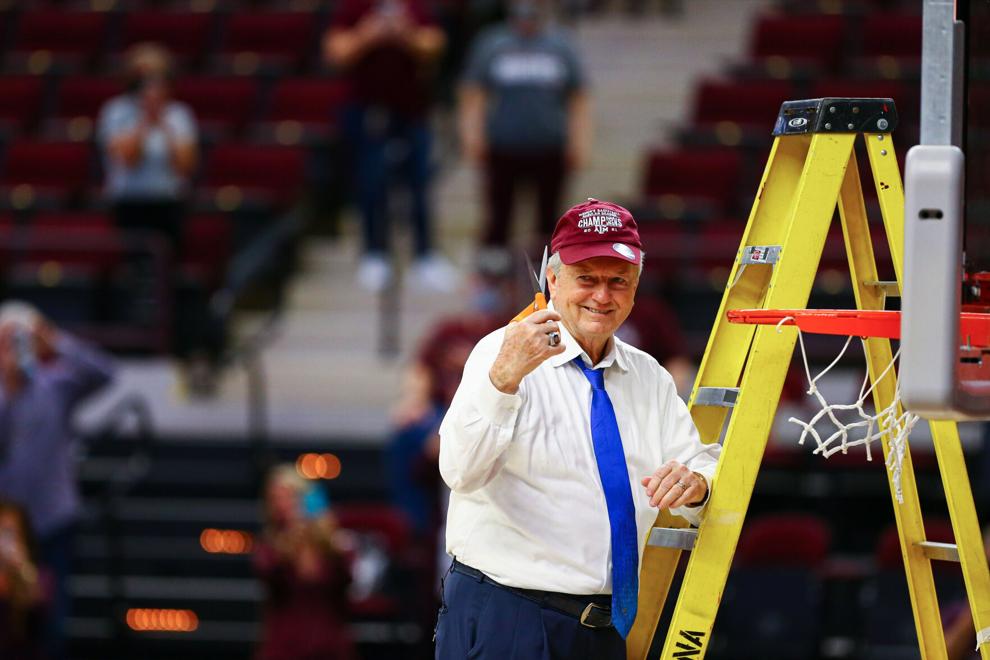 Women's basketball vs. South Carolina