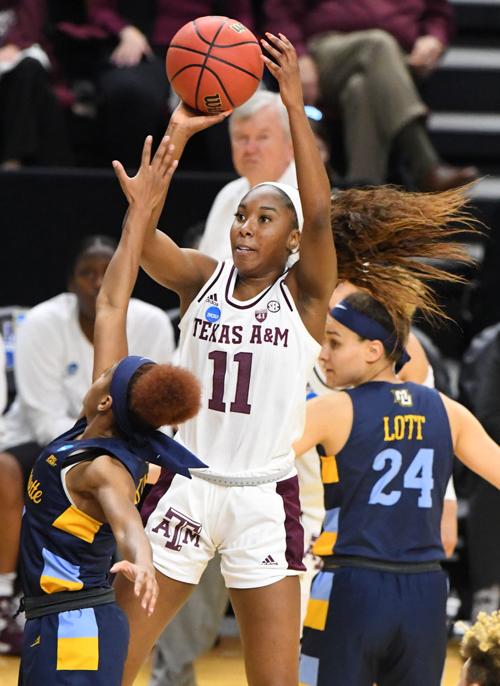 Texas A&M's Kayla Wells is one of 20 student-athletes on the Cheryl Miller Award watch list released Wednesday by the Naismith Memorial Basketball Hall of Fame and the Women's Basketball Coaches Association Wednesday. The award goes to the nation's best small forward in women's basketball.
Wells averaged 15.1 points and 3.3 rebounds per game last season. She ranked 10th in the Southeastern Conference in scoring and set a school record in the SEC tournament with 28 points in A&M's 64-62 win over Auburn in the quarterfinals.
A&M will host Oklahoma City at 6 p.m. Nov. 1 in an exhibition.