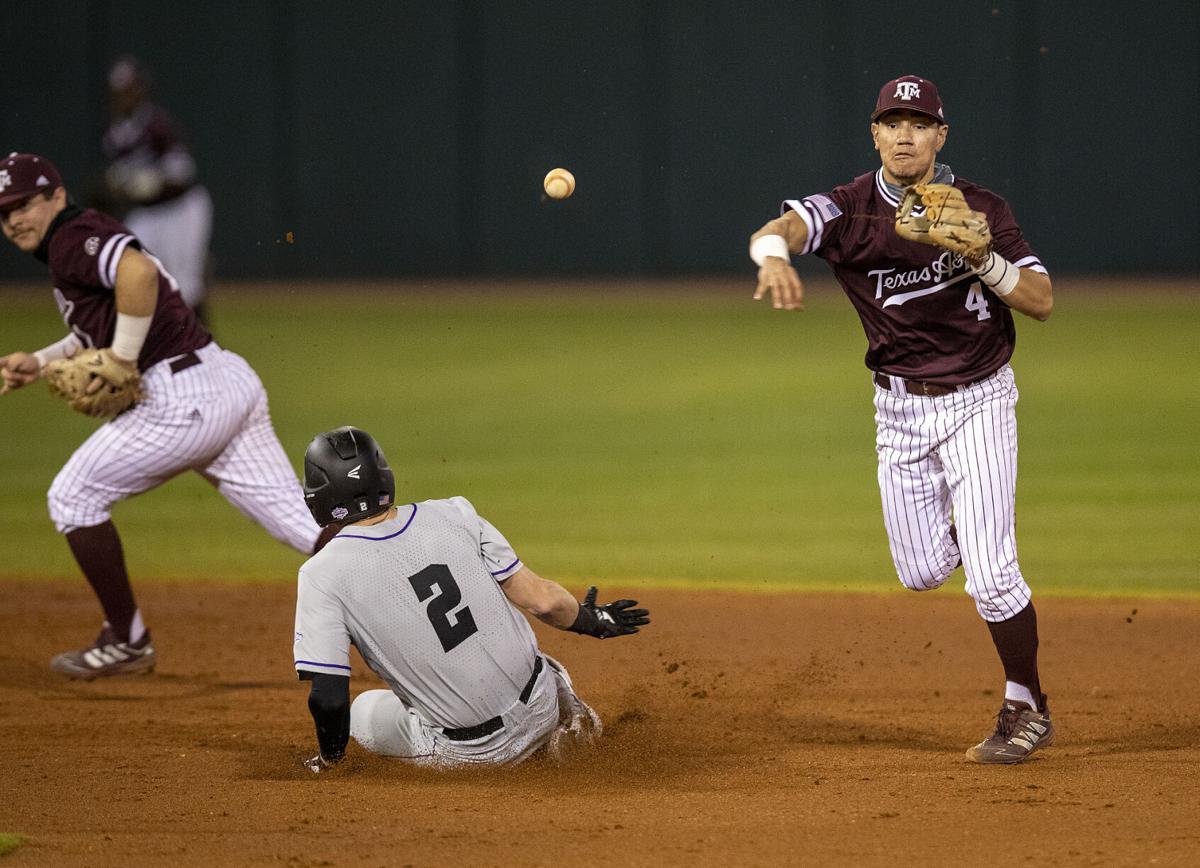 Early in the Texas A&M baseball team's 7-6 win over Georgia on Saturday, Aggie shortstop Kalae Harrison snatched a bounding grounder at the last moment and fired a strike to first for the out.
At the time, Harrison said he had no idea the ball made its way into his glove until he reached over with his throwing hand. After watching video of the play, he said he didn't realize he'd somehow fielded the ball behind his body.
With the wave of his glove hand, defensive magic often materializes, which is the main reason the true freshman from thousands of miles away has been one of the few constants in an ever-changing Aggie lineup this season.
Harrison is set to make his 28th start of the season in as many games at 6:30 p.m. Thursday when the Aggies open a three-game Southeastern Conference series at Missouri. He is one of only two players on A&M's roster to start every game this season.
"He's a wizard with a glove," Aggie second baseman Ty Coleman said. "Bar-none our best defender."
Harrison was raised in Kailua, Hawaii, in a family rooted in baseball. Ironically, they were baseball players with an offensive focus. His father, Kenny, was an All-American at Hawaii in the 1990s, playing catcher and outfield, and he is still involved in training young baseball players. He played professionally in Japan and in the Pittsburgh Pirates' organization.
Harrison's brother, KJ, played catcher and first base for three years at Oregon State, including an appearance in the 2017 College World Series. He was drafted in the third round of the 2017 MLB draft by the Milwaukee Brewers and is currently in the Washington Nationals' organization.
"It's kind of funny because my dad and my brother, we're all big offensive guys," Harrison said. "My dad is a great hitting coach, and I do love to hit."
Batting in the nine-hole for the Aggies this season, Harrison is hitting .239 with three doubles, two home runs and 11 RBIs. Two of his doubles came in Saturday's win over Georgia, driving in two runs. More importantly, Harrison has worked himself on base to provide runners ahead of the top of A&M's order.
"It was something to get used to in the beginning, but I've definitely got the feel for it," Harrison said. "I just try to do anything I can to get on and turn the lineup over and have good at-bats."
The native Hawaiian had never been to Texas prior to his official recruiting visit to College Station early in his junior high school year. But unless he followed in his father's footsteps and played for Hawaii, he knew he was going to have to travel a good distance from home.
Harrison says he ultimately chose between signing with A&M, Michigan, Oregon, Washington State or UCLA. His .560 batting average with 11 RBIs in a drastically shortened senior season, along with a state tournament MVP award as a junior helped him draw recruiting attention.
Former A&M assistant coach and current Nebraska head coach Will Bolt first saw Harrison and his defensive abilities watching him play a tournament in Washington state. A&M quickly realized it was going to be in a recruiting battle with several Pac-12 Conference schools for Harrison.
All Harrison needed was to get to Aggieland. On his first official visit, Harrison committed to the Aggies on the spot.
"I just remember watching the 2016 team and they were No. 1 in the country and I just always thought I would love to play over here," he said. "When the opportunity came, it was great to hear, and I'm so glad that it happened."
Missing most of his senior season and any kind of summer workouts due to COVID-19 made the transition into SEC baseball a little tough at first, he said. But a wealth of veterans on the Aggie roster have been key in helping him make the quick adjustment, including first baseman Will Frizzell (the other Aggie to start every game), reliever Chandler Jozwiak, and Coleman.
"Going through this league as a freshman, it's hard," Coleman said. "I've been through it my freshman year, but taking him under my wing and guiding him through it, he's never been down on himself. He knows his capability in the order, and he's always going to produces for us."
Harrison and the Aggies (18-9, 2-4) should have an opportunity to produce some offense against the Tigers (8-16, 1-5) this weekend. Missouri's three probable starters all have ERAs above 5.00. Missouri also got swept by No. 1 Vanderbilt last week and lost a rivalry matchup with Kansas 10-9 on Tuesday. The Tigers are ranked last in the SEC in team batting average (.241) and last in ERA (7.26).
No matter the opponent, the Aggies know Harrison has already established himself as a SEC-caliber defender at short.
"For him to play at that level at Texas A&M and the SEC in that position, I mean it's as good as it gets," A&M head coach Rob Childress said.
•
NOTES — A&M junior left-hander Chris Weber (1-0, 4.58 ERA) again will fill in for starting pitcher Bryce Miller, who will not make the trip due to a positive COVID-19 test last week. Weber will follow senior left-hander Dustin Saenz (4-2, 3.07) and sophomore lefty Jonathan Childress (2-2, 3.38) in the same rotation the Aggies used against Georgia last week. Missouri will start three right-handers: sophomore Spencer Miles (1-4, 6.47) on Thursday, sophomore Seth Halvorsen (2-1, 7.52) on Friday and freshman Zach Hise (0-3, 5.40) on Saturday. ... A&M's pitchers enter the series ranked seventh in the country in strikeout-to-walk ratio (3.90), while the Aggie hitters rank third in walks (146) and ninth in hits (243). Saenz ranks 13th in the country in strikeouts with 50.
Gallery: Texas A&M baseball shuts out Texas
Texas A&M vs Texas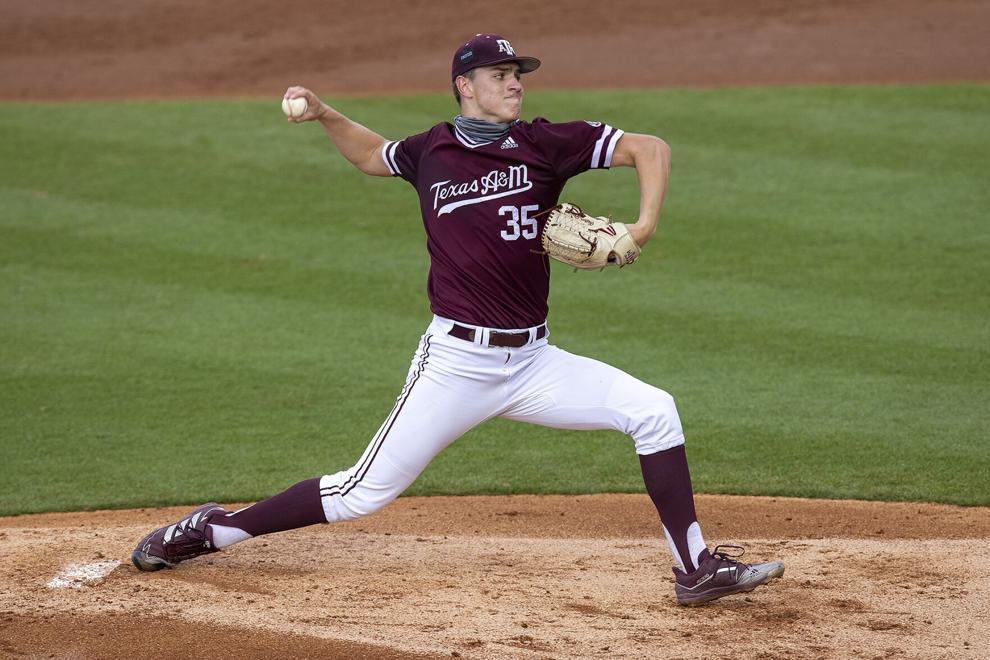 Texas A&M vs Texas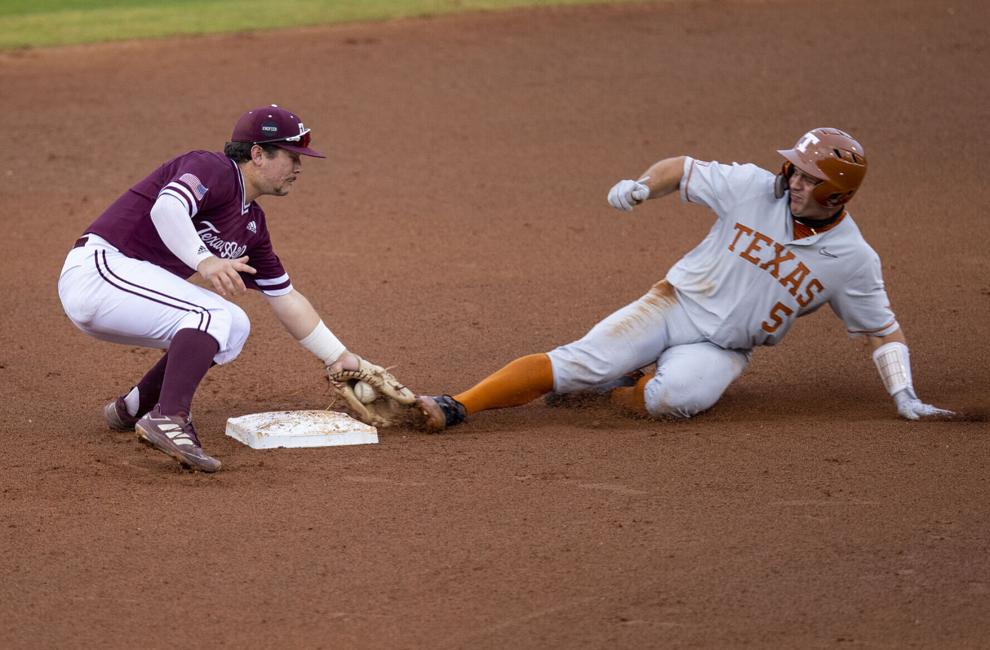 Texas A&M vs Texas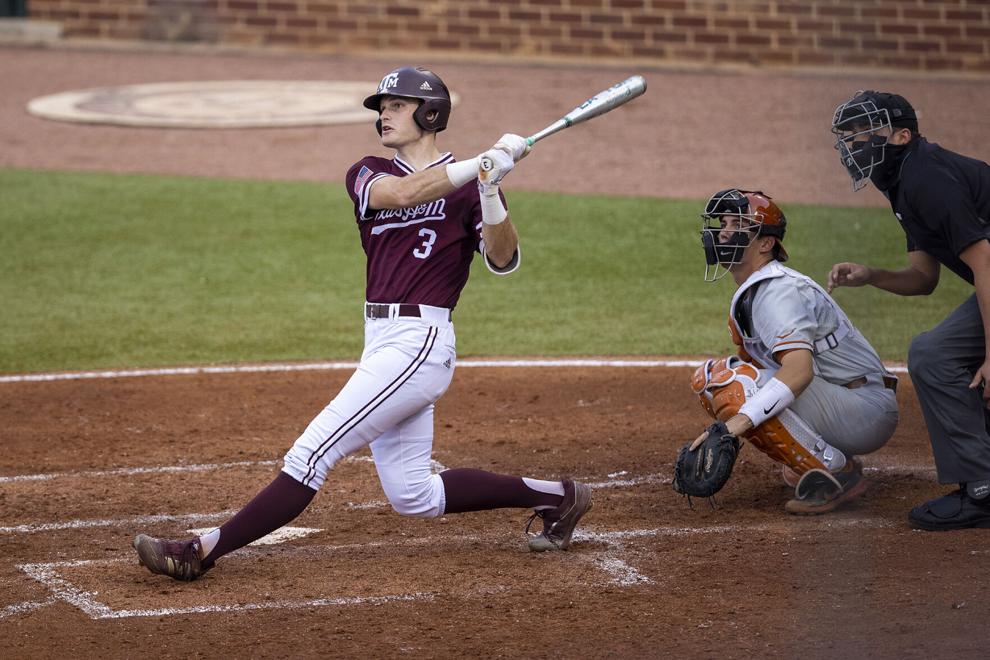 Texas A&M vs Texas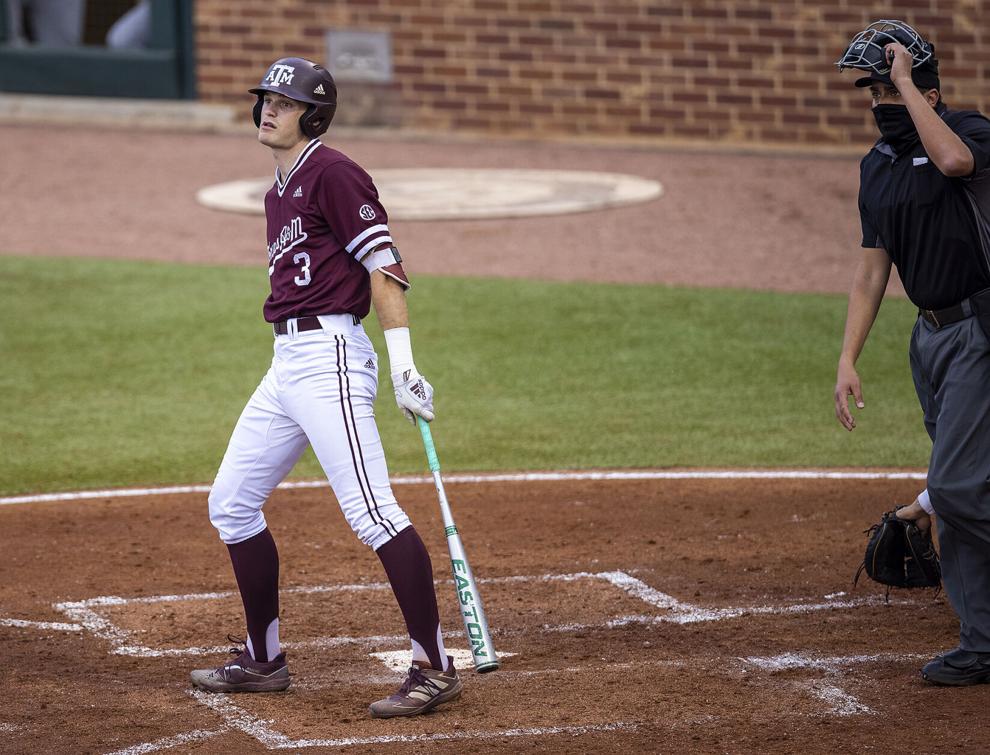 Texas A&M vs Texas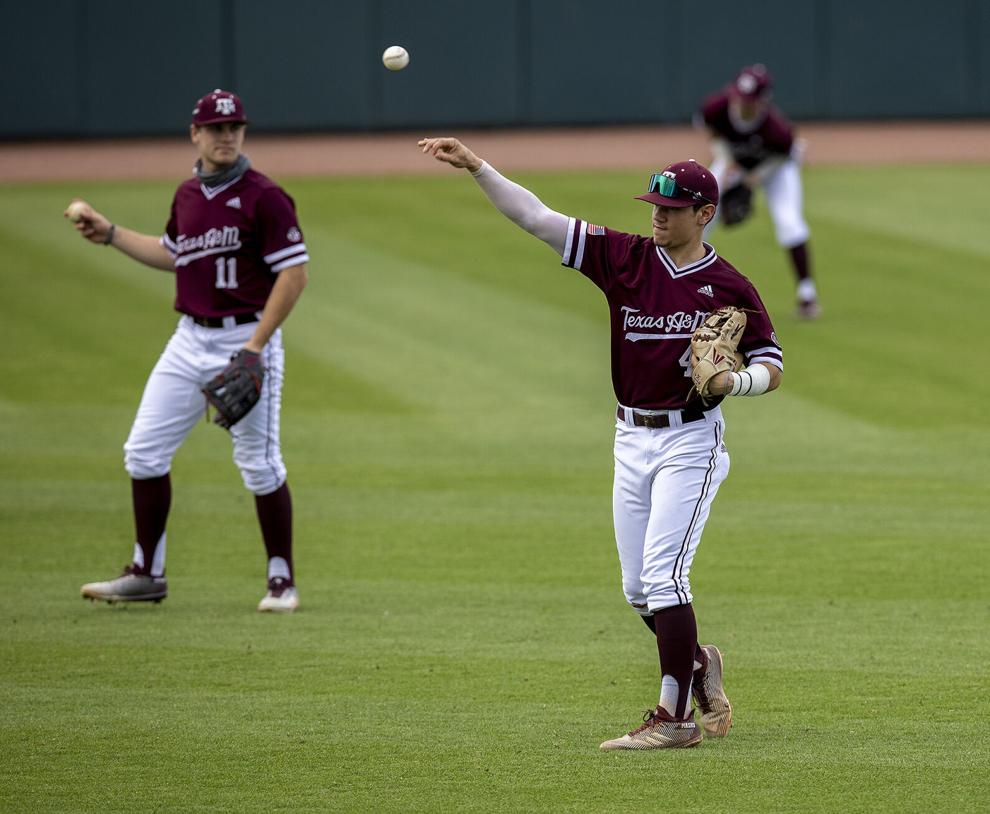 Texas A&M vs Texas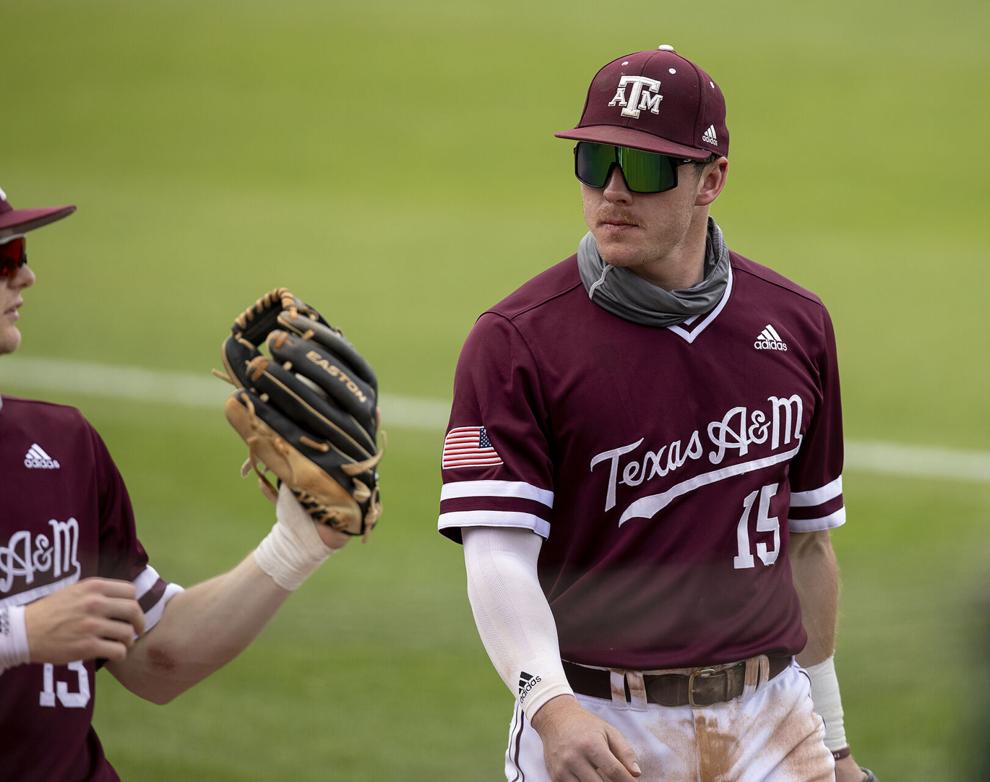 Texas A&M vs Texas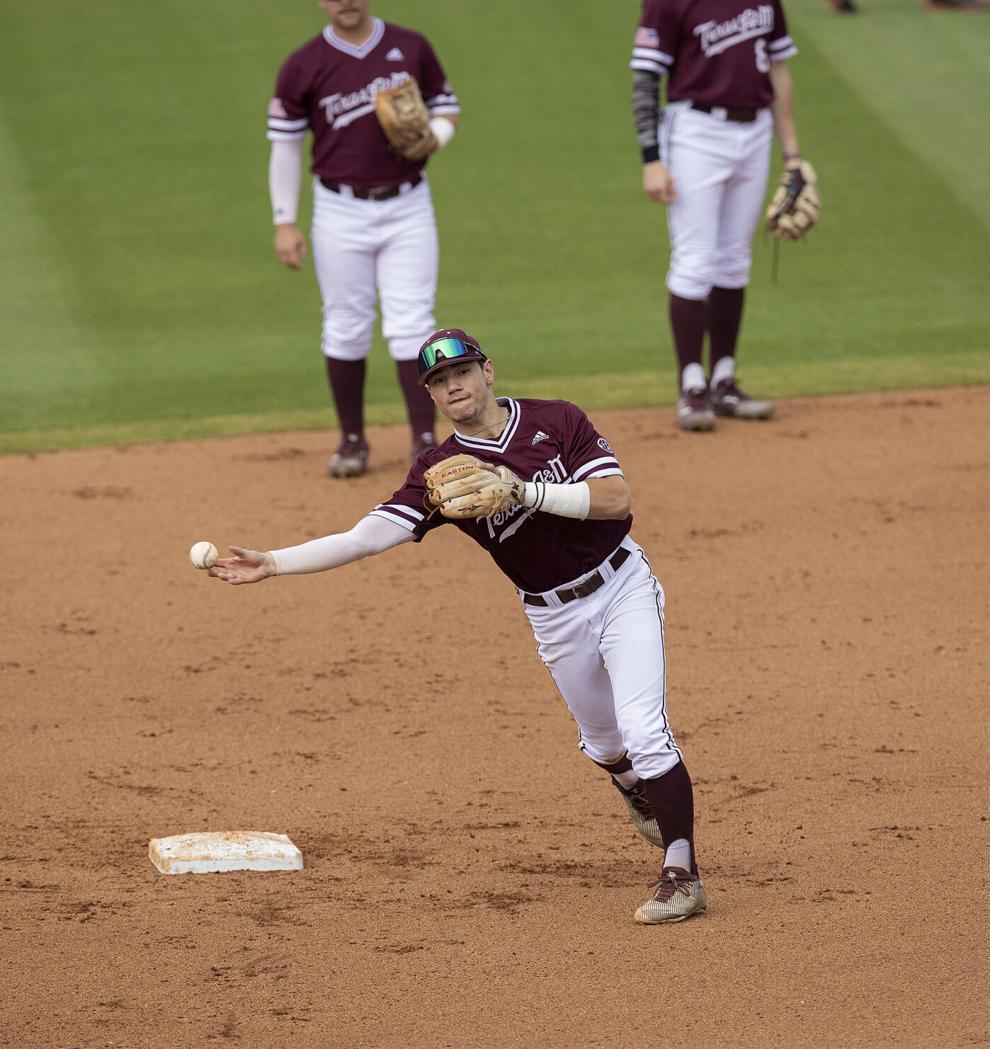 Texas A&M vs Texas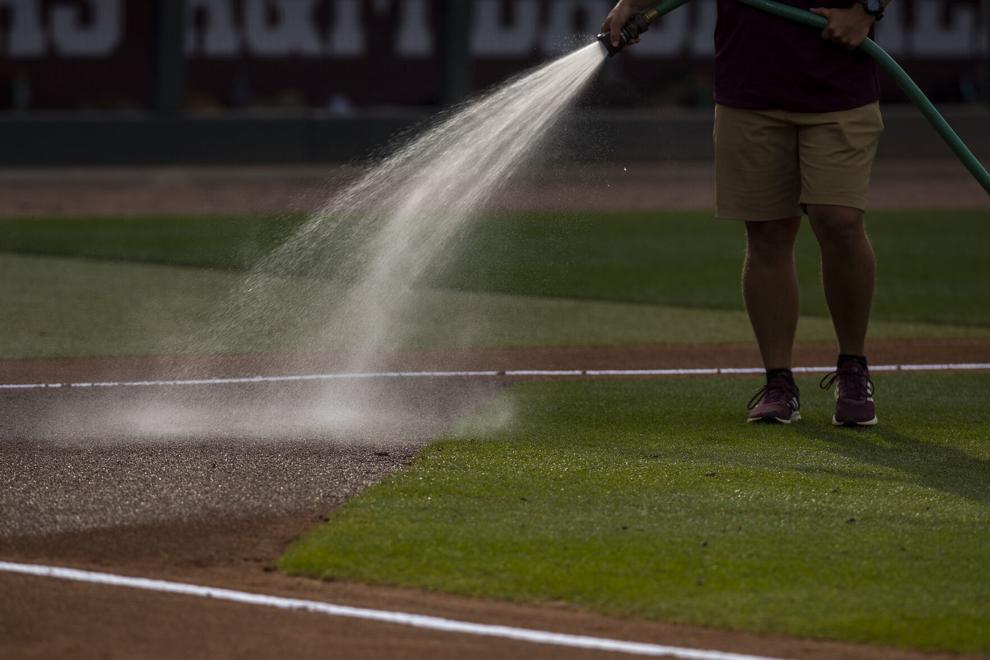 Texas A&M vs Texas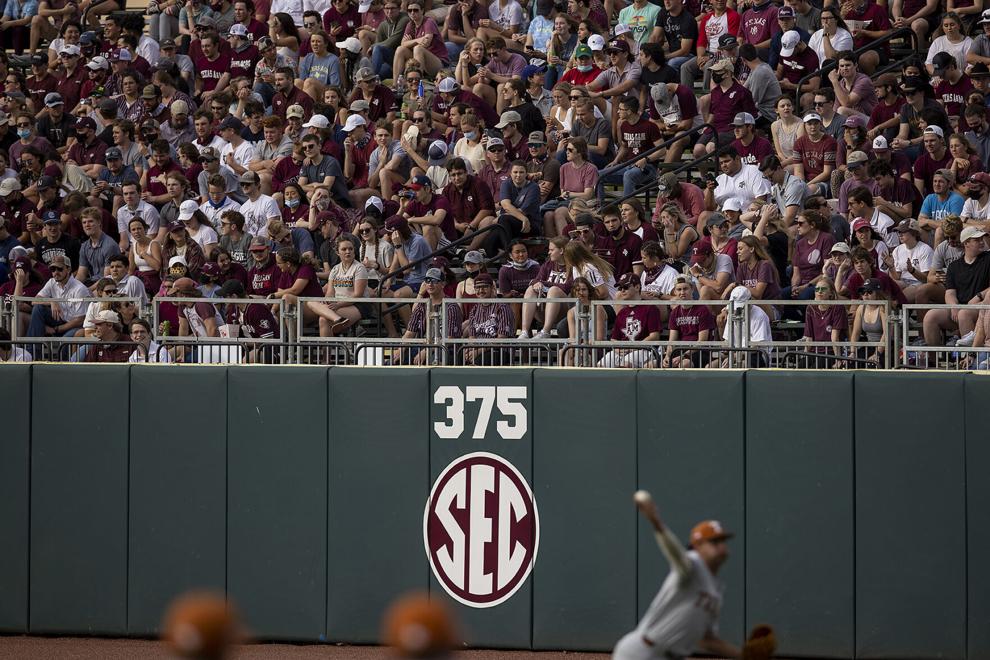 Texas A&M vs Texas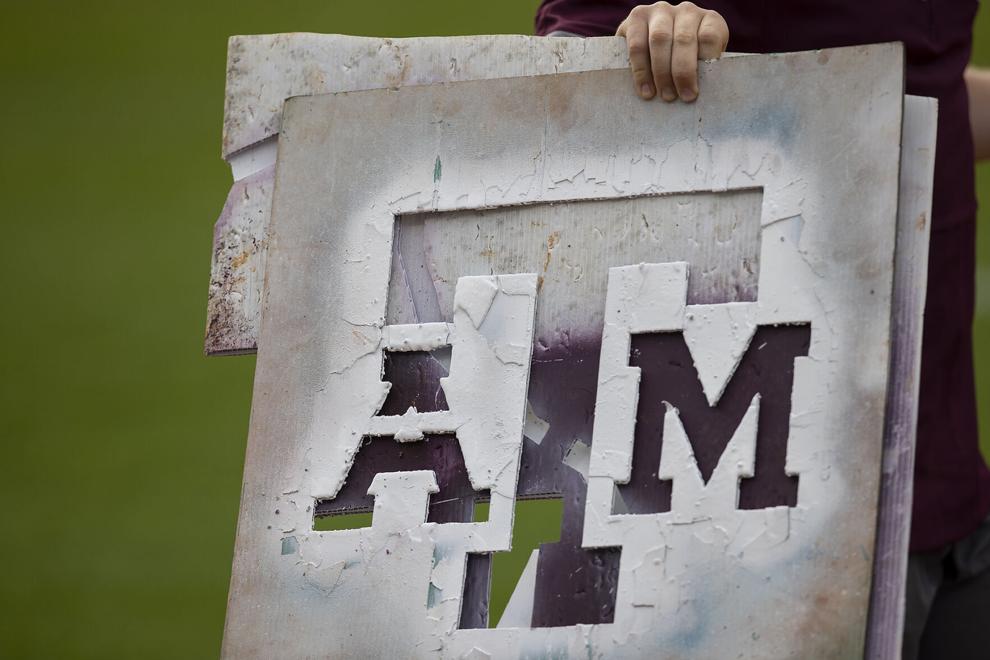 Texas A&M vs Texas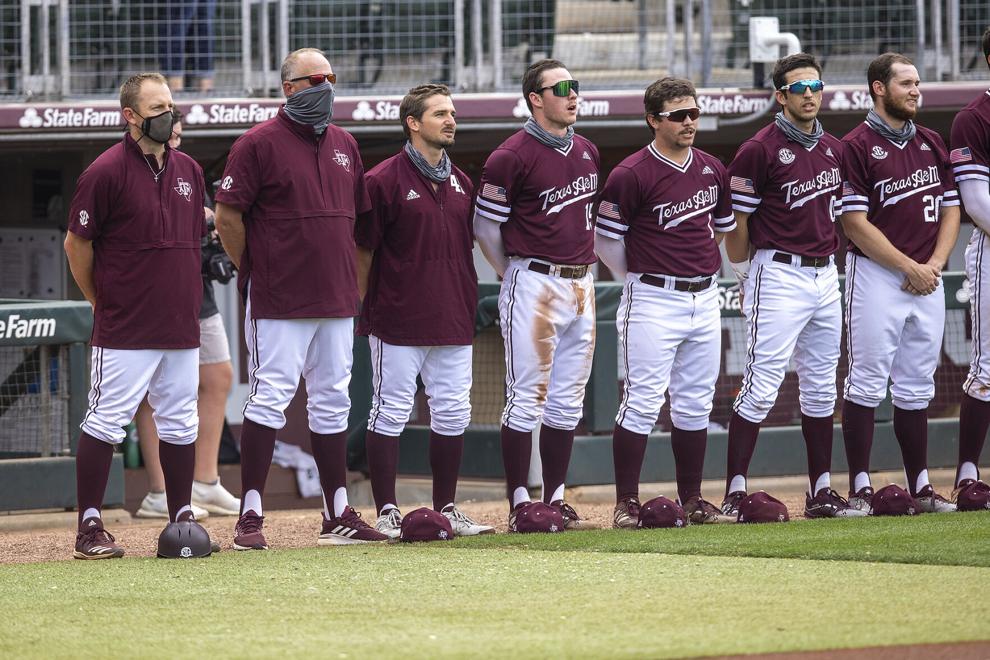 Texas A&M vs Texas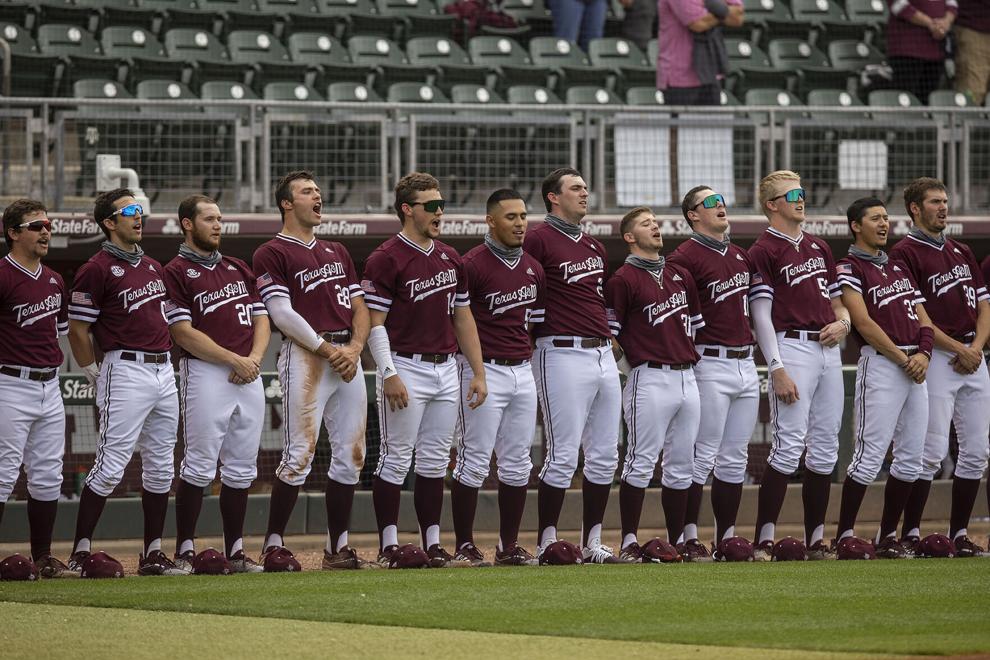 Texas A&M vs Texas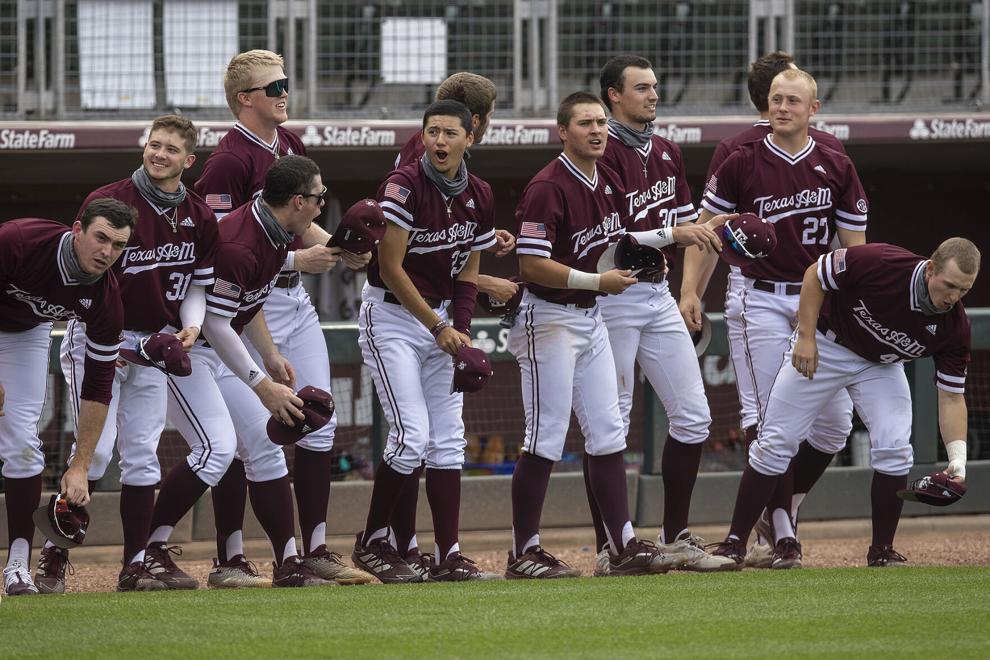 Texas A&M vs Texas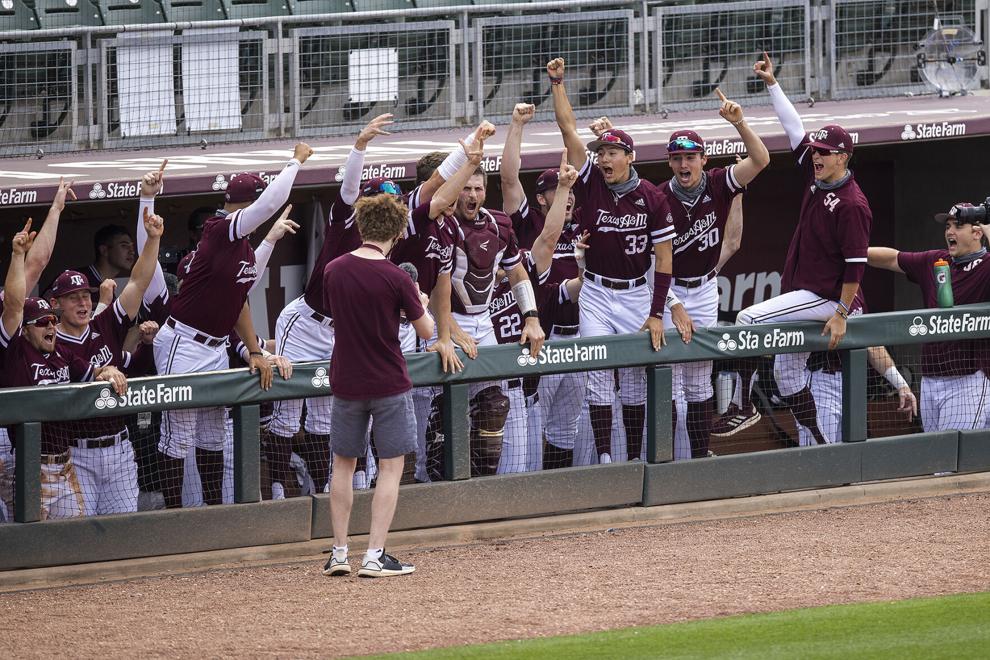 Texas A&M vs Texas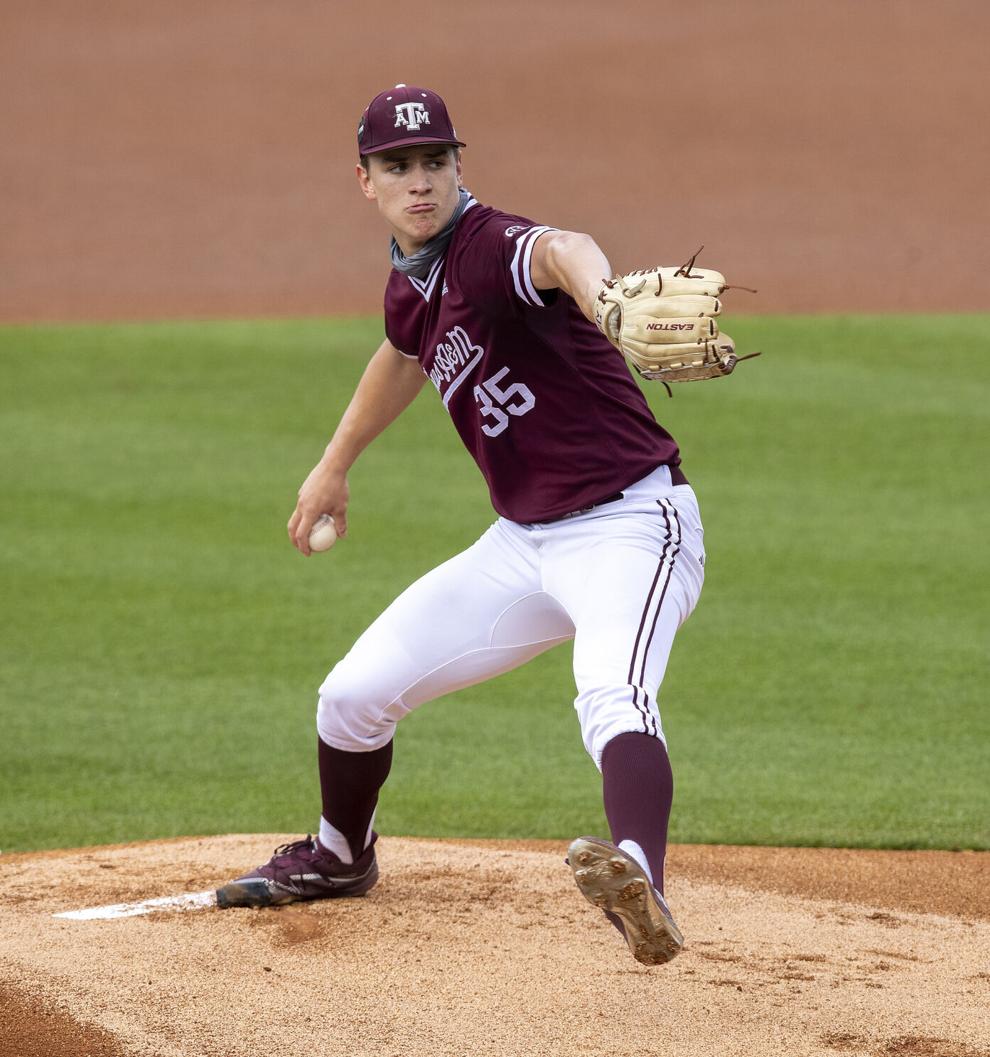 Texas A&M vs Texas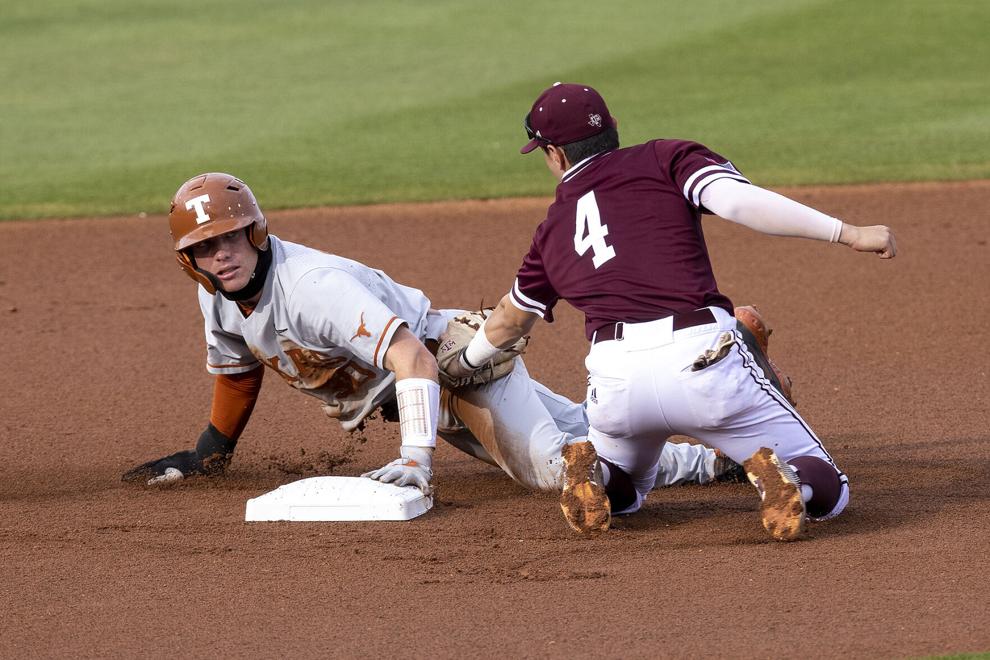 Texas A&M vs Texas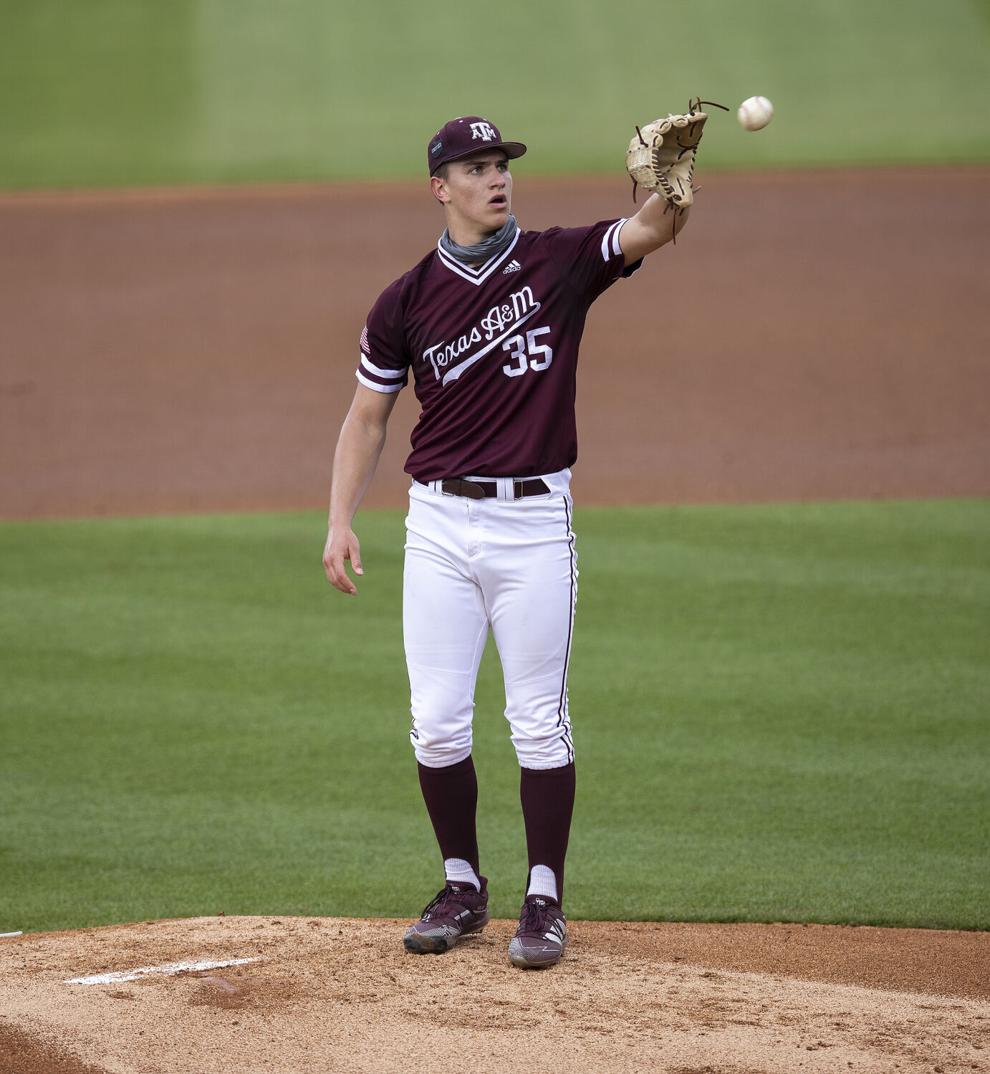 Texas A&M vs Texas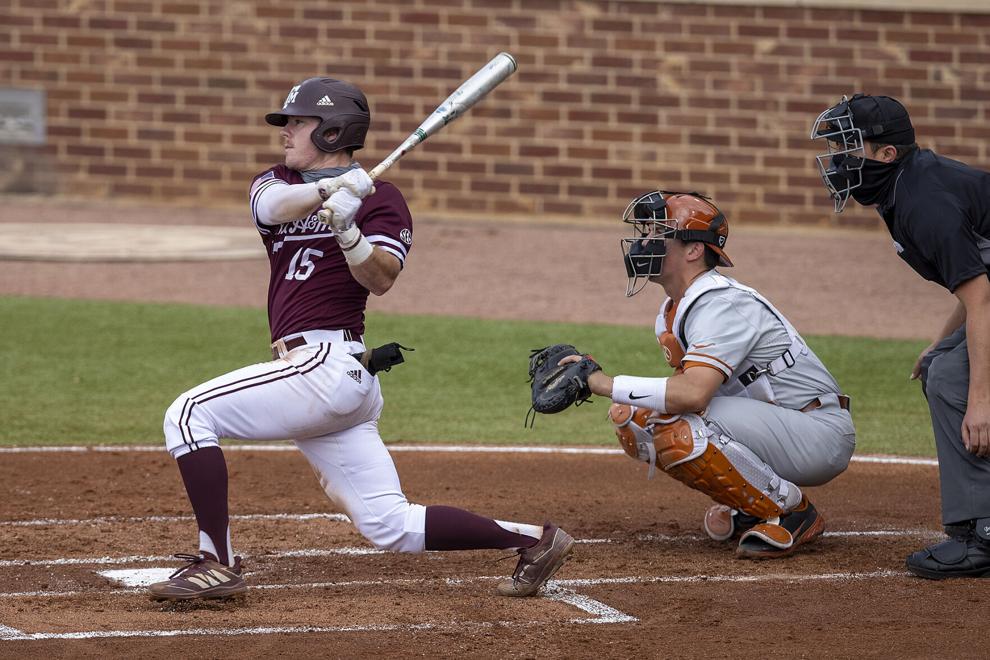 Texas A&M vs Texas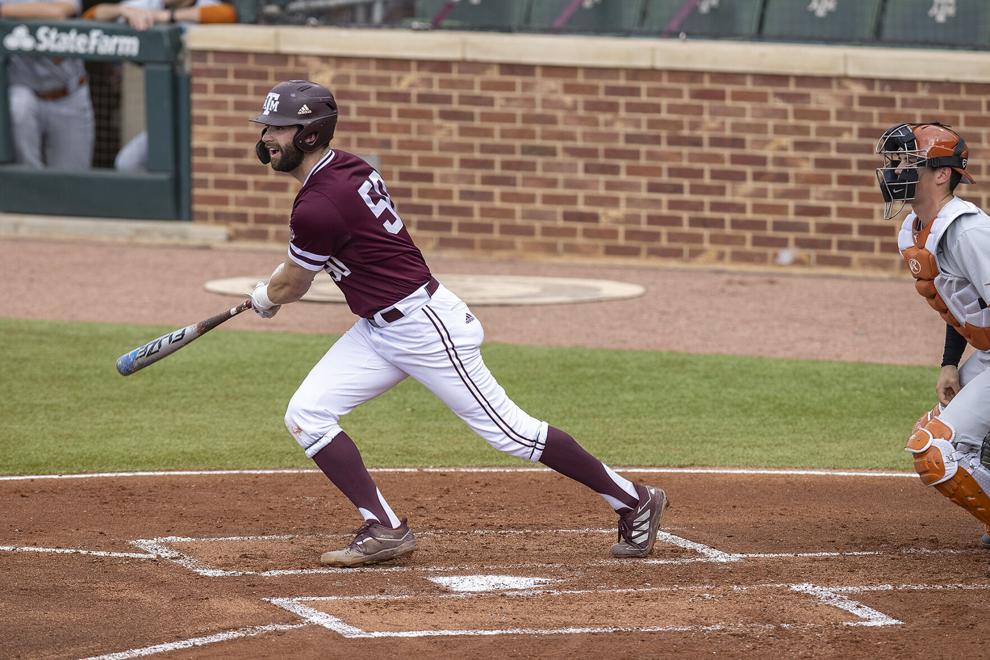 Texas A&M vs Texas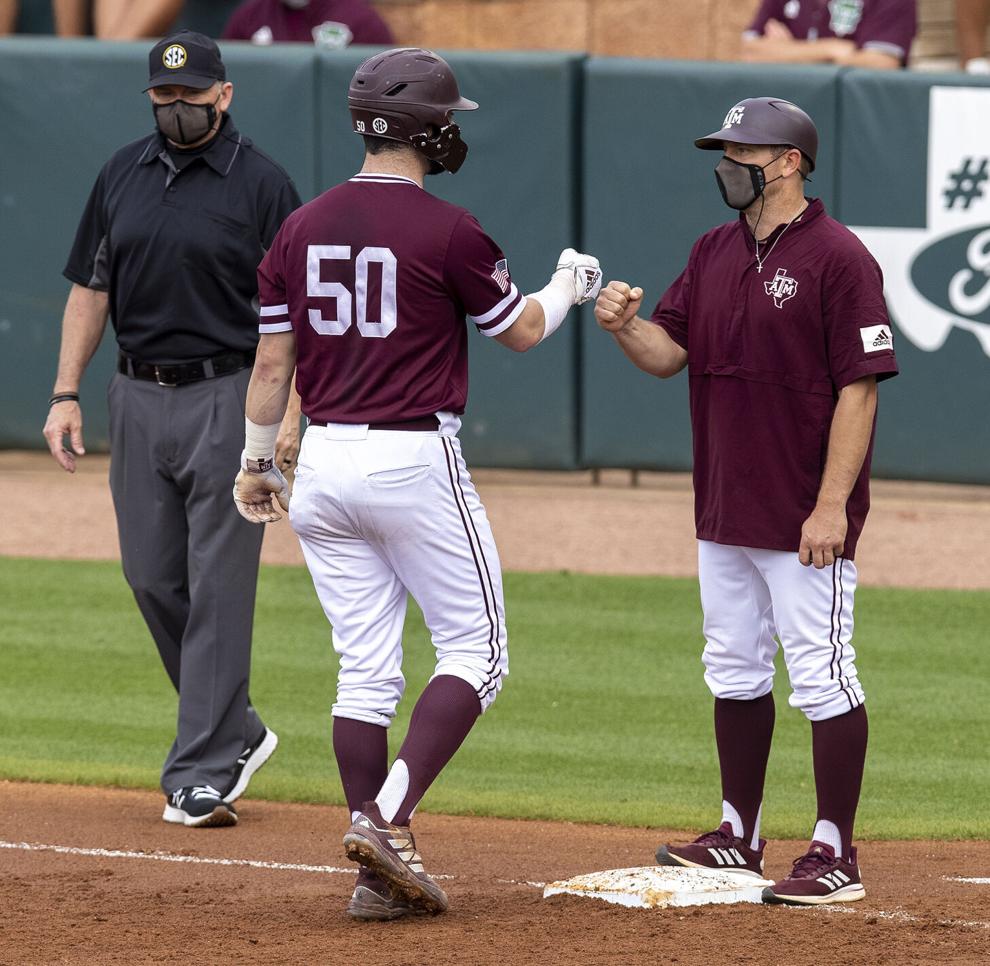 Texas A&M vs Texas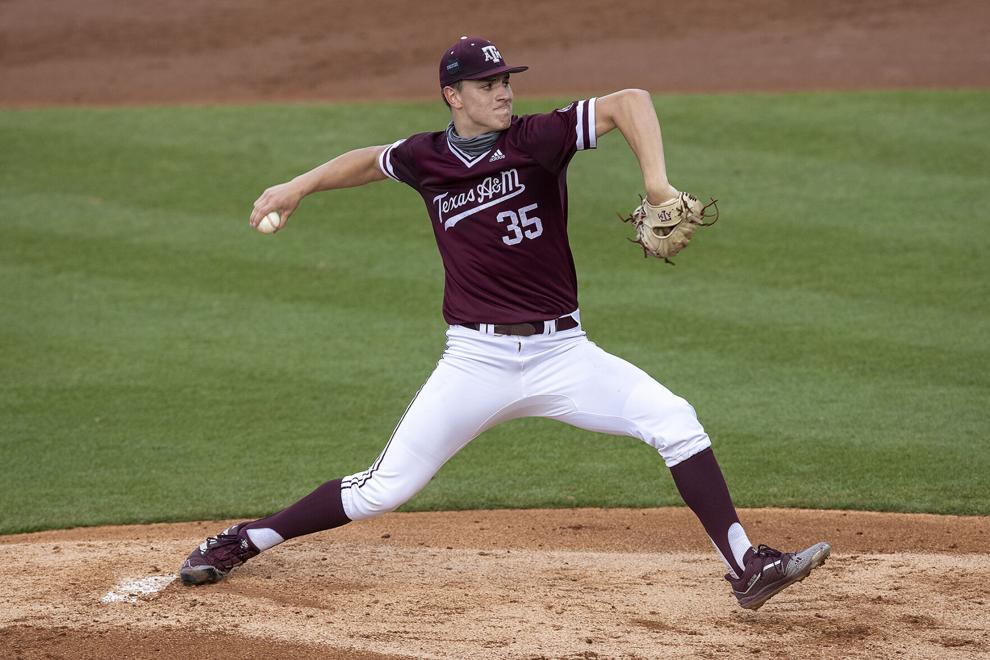 Texas A&M vs Texas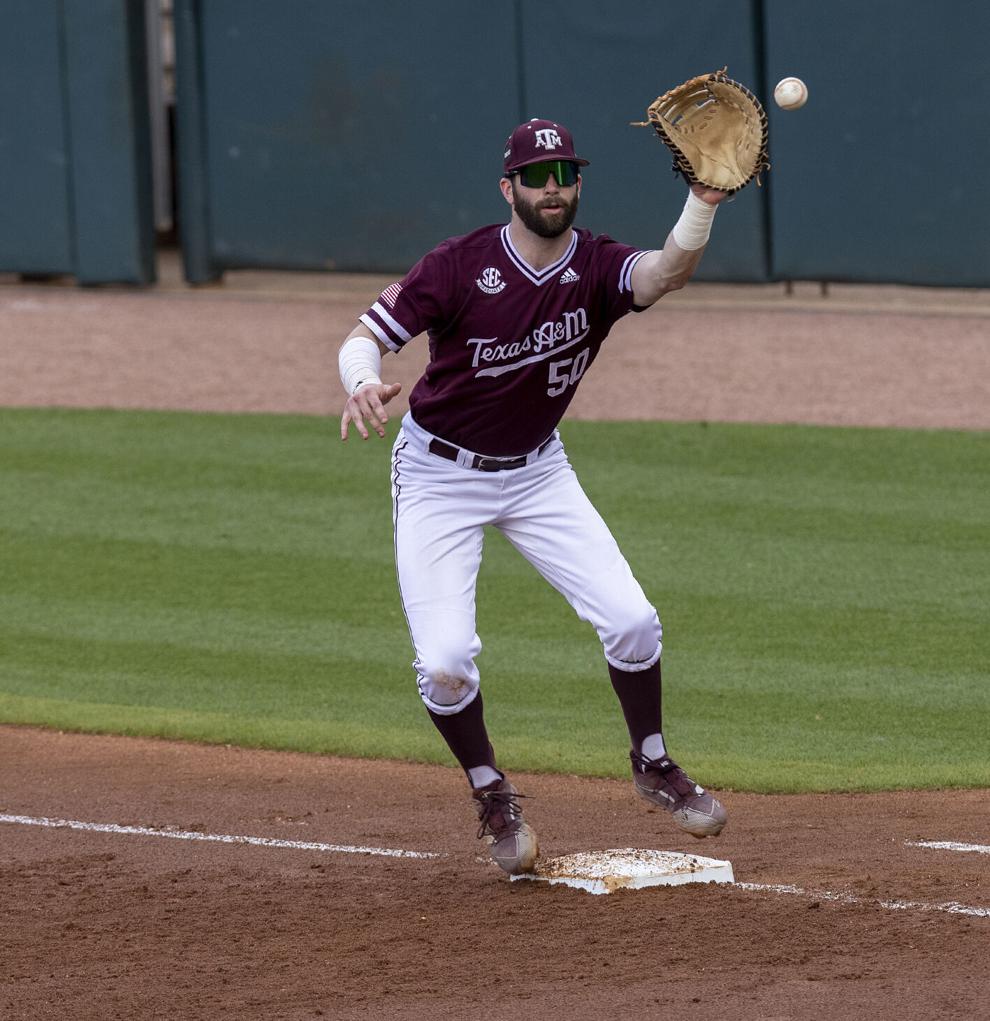 Texas A&M vs Texas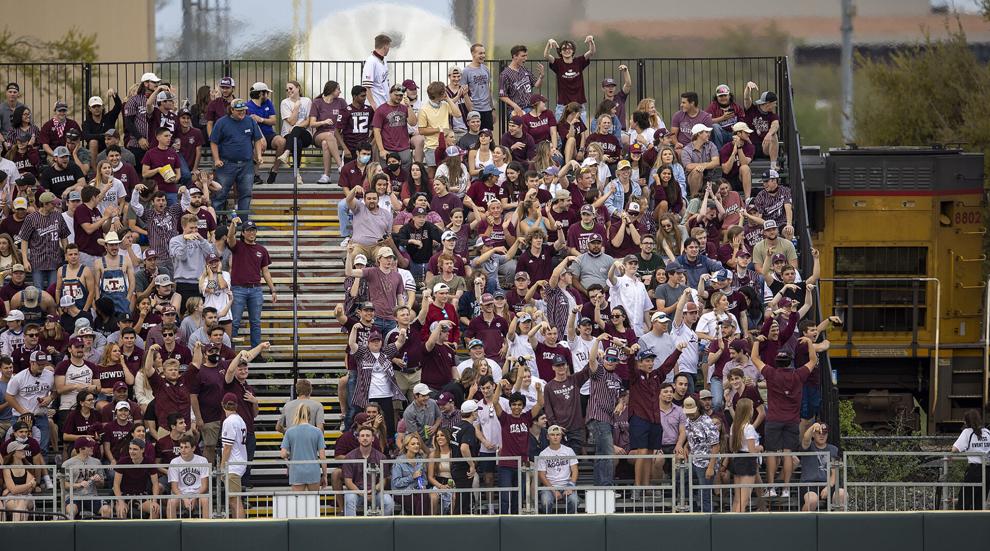 Texas A&M vs Texas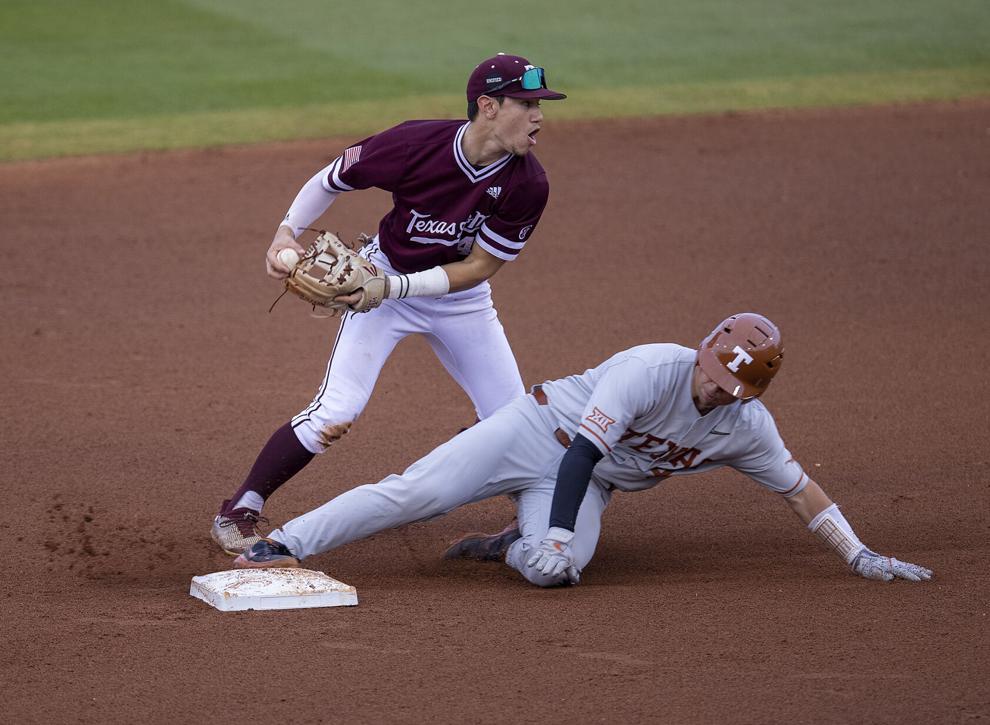 Texas A&M vs Texas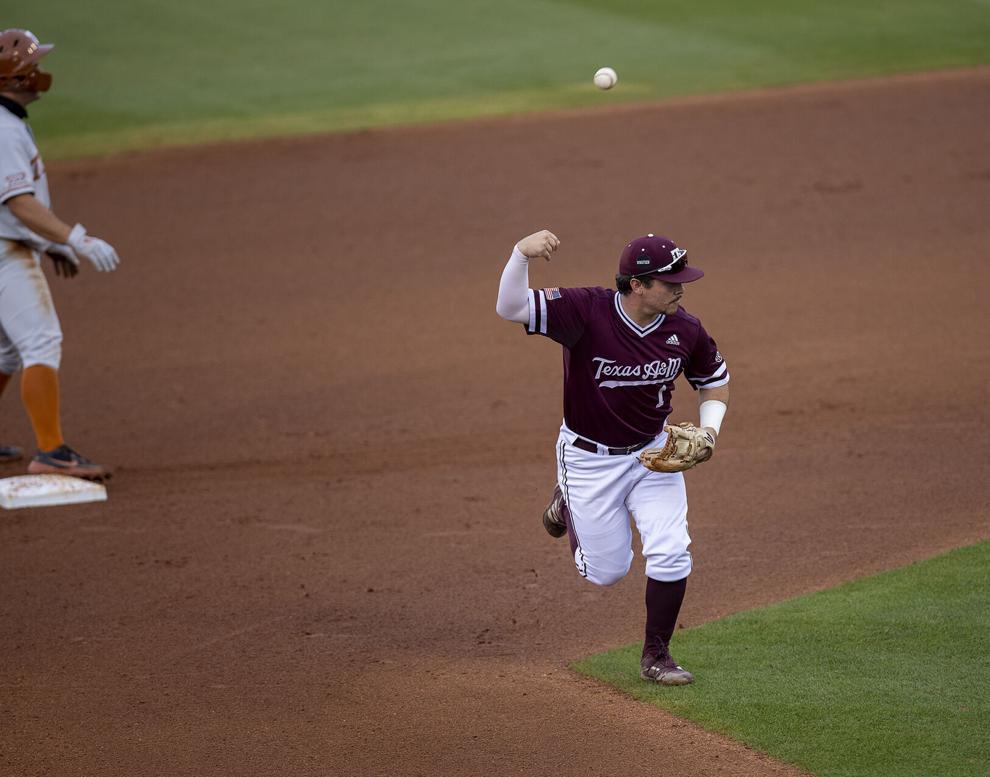 Texas A&M vs Texas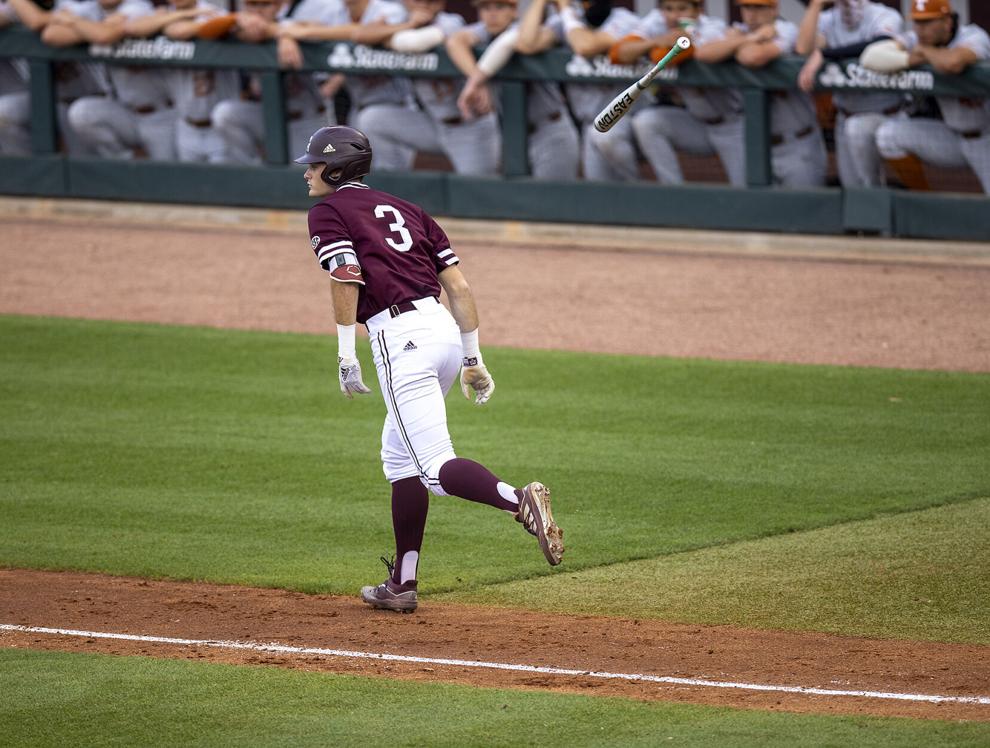 Texas A&M vs Texas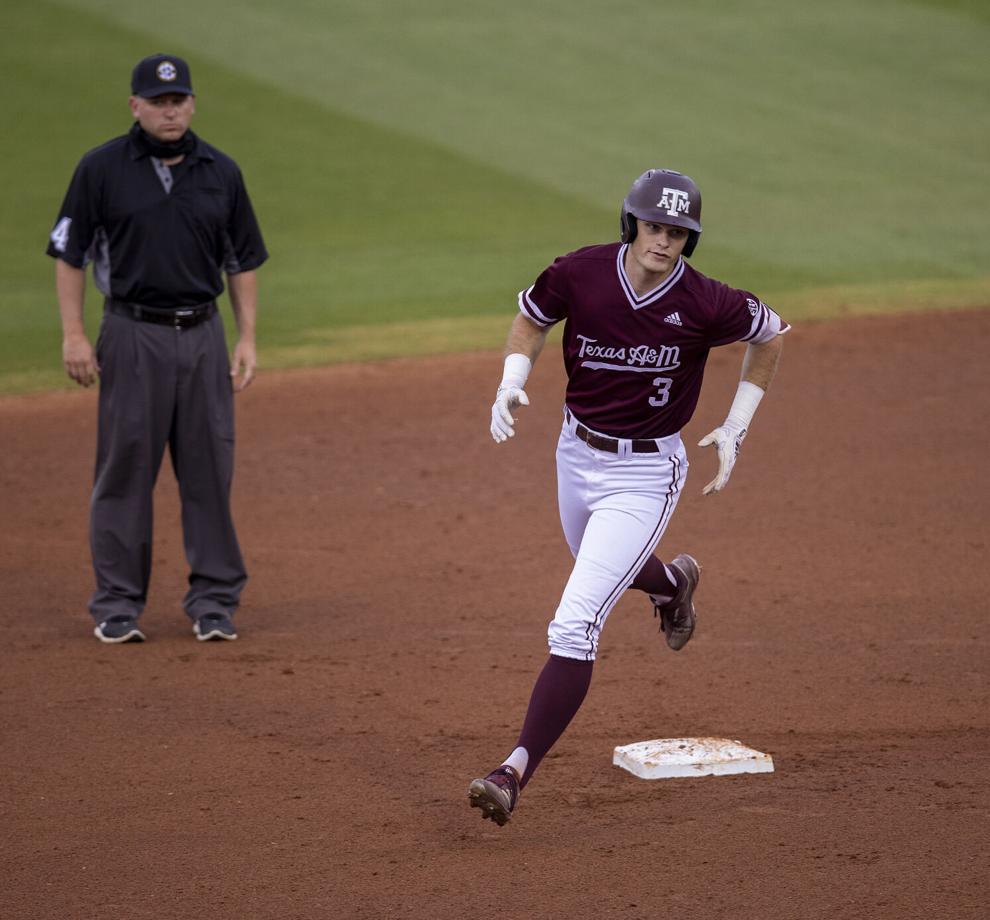 Texas A&M vs Texas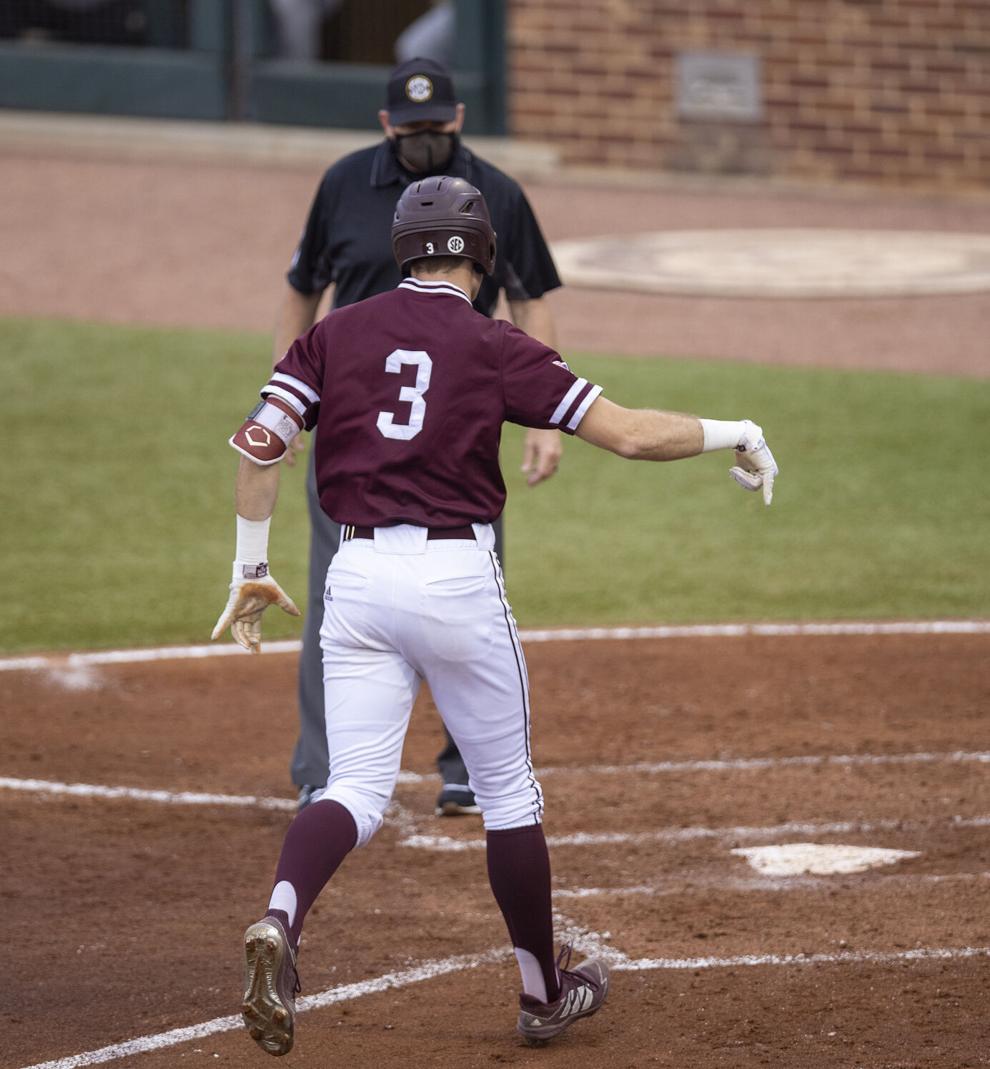 Texas A&M vs Texas
Texas A&M vs Texas