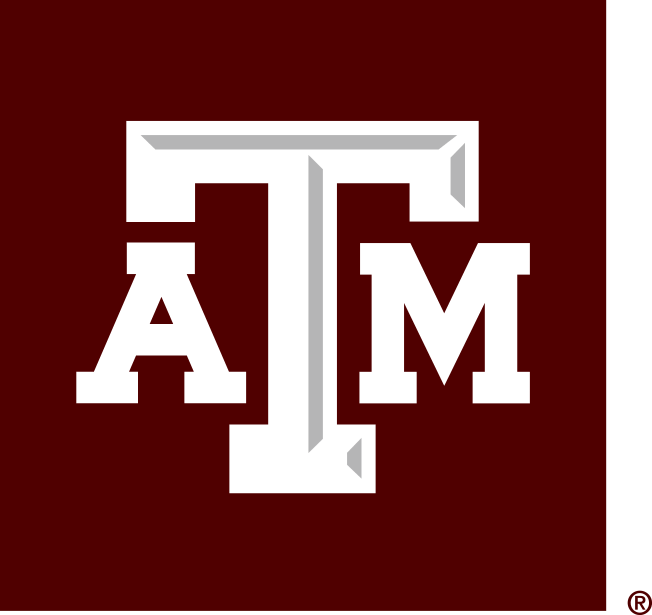 HOUSTON — Texas A&M baseball coach Jim Schlossnagle smirked while remembering the thought process of keeping transfer lefty Evan Aschenbeck on the roster after fall camp. 
"Whoever cut a strike-throwing lefty? So let's just keep him around and see what happens," Schlossnagle said.
Working from late Sunday night into Monday morning, that strike-throwing lefty sat down 14 straight Texas Tech hitters to help the No. 15 Aggies claim a come-from behind victory over the No. 16 Red Raiders in 16 innings to close out the Shriners Children's College Classic in Minute Maid Park. 
Aschenbeck's (2-0) effort came two days removed from throwing 46 pitches in 2 1/3 innings against Louisville. After entering Sunday's game with one out in the bottom of the 11th, he mowed through 4 2/3 innings without allowing a run, hit or walk. He struck out eight in picking up his second win of the season. 
The junior Brenham native and Blinn transfer said he had never sat down 14 batters in a row before Sunday. 
"I came in feeling a little sore today, but as soon as I started throwing I loosened up a little bit," he said. "I talked to Coach [Nate] Yeskie before the game and he said to be ready for anything. I just sat in the pen, waiting for my name to be called, and got it called and came out here and threw strikes and competed and gave my team a chance." 
Tech reliever Jacob Rodgers picked up the loss, while A&M's Justin Lamkin earned a save. 
A fielding error by Tech shortstop Tracer Lopez, a Cameron native, in the top of the 16th put Aggie runners on the corners with no outs. A&M first baseman Jack Moss, who entered his final at-bat 0 for 6, hammered a grounder toward Lopez that rolled under his glove, allowing substitute catcher Hank Bard to score the game-winning run from third. 
A sacrifice fly from third baseman Trevor Werner added insurance, plating Travis Chestnut. 
It was a late awakening from A&M's bats that spanned the sixth through 14th innings without a hit. 
"Obviously, it wasn't a great offensive game for, really, either team, but super proud of Aschenbeck. ... Second time this weekend for him to come in and throw another 50 pitches was awesome," Schlossnagle said. 
Sunday's 16-inning marathon was the longest game by innings in Shriner Children's College Classic history, surpassing TCU's 15-inning win in 2017 over Texas A&M when Schlossnagle was with the Horned Frogs. 
A week removed from a walk-off win over Portland, while wearing new Corps of Cadets-styled uniforms, the Aggies managed another come-from-behind effort in the khaki threads thanks to a ninth-inning rally. 
Four walks issued by Tech reliever Damian Bravo, the last third baseman Trevor Werner gave A&M a run. In the sixth, Werner's glove was just a few inches too low to make a play on a hard-hit chopper by center fielder Dillon Carter that plated the game-tying and go-ahead run with two outs in the frame. The go-ahead run was the property of A&M reliever Shane Sdao, who gave up the two-RBI single.
Werner played through illness Sunday, according to Schlossnagle. 
Sdao failed to continue the lights-out pitching performance sophomore Chris Cortez brought to Minute Maid Park on Sunday. As the only Aggie starter to last at least five innings in all three of his starts this year, Cortez lasted a career-high 5 1/3 innings, allowing one run on three hits. He struck out four and walked four while throwing 101 pitches. Cortez maintained power on his fastball throughout the game, hitting 98 mph on his second-to-last pitch of the game.
"I know it was yesterday, but I thought Cortez was awesome," Schlossnagle said. 
Austin Bost continued his tear through the Shriners Children's Classic, roping an RBI single into left in the fifth, scoring the Aggies first run. Bost finished the showcase hitting 6 for 11 with two doubles, a home run and five RBIs. He reached base in 10 of 15 plate appearances for the weekend.
A&M end-of-bullpen arm Will Johnston cleaned up the final two innings of regulation, striking out five without allowing a hit or a run. He struck out former A&M player Ty Coleman and got Gavin Kash to line out to center in the bottom of the ninth to get out of a bases-loaded jam.
Aggie right-hander Brad Rudis started the bottom of the 10th and induced a ground ball to short out of Tech three-hole hitter Kevin Bazzell as the Red Raiders left the bases loaded for the second straight inning.
The Aggies stranded a runner every one of the first 11 innings. Both teams left 17 on a piece Sunday. For the weekend, A&M left 35 runners on base. 
The Aggies enter spring break with a five-game slate. Tuesday, A&M returns to Blue Bell Park to take on Incarnate Word at 6 p.m.; Wednesday, A&M travels to Rice for a 7 p.m. first pitch; and the Aggies will play host to Northern Kentucky in a three-game weekend series.
Monday morning, A&M was looking forward to rest.
"It's so hard to win these games as the visiting team, because you're just one pitch away from losing, especially with that porch out there in left field," Schlossnagle said. "We got lucky. They squared some balls up... But it was guys staying positive and maybe this is the tipping point to give us the confidence to keep moving forward."